EPIC Group Meets on May 17th in Peachtree City
Posted on May 9, 2016 by
Tue, May 17th @ 6PM – Peachtree City, GA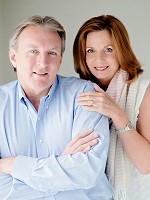 The mission of the EPIC group is to provide a platform for success in Real Estate Investing through Education, Properties, Income and a Community of like minded investors. A place to Network and Learn the pathway to success in real estate investing through different monthly topics presented by experts inside the real estate industry.
The meeting will be held on Tuesday, May 17th at 6PM at the Flat Creek Country Club located at 100 Flat Creek Rd in Peachtree City, GA. This will be a great opportunity for you to network with other like-minded investors and to learn all about buy and hold investing. You are sure to meet some great individuals and make lasting connections that will help propel your business in the right direction. We look forward to seeing you there!


Atlanta REIA Members & Guests, Please RSVP on Meetup.com
6:00PM: Networking, Haves and Wants & Introductions
7:00PM: Information, Upcoming Events & Market Update (Chris & Donna)
7:20PM: Main Presentation
8:30PM: Closing Comments & Last Minute Networking
*Please Note: EPIC Meeting agenda is subject to change.