Panel Discussion on How Real Estate Investing Has Changed During the Age of Covid-19
Posted on September 10, 2020 by
Thu, Sept 10th
from 6PM-9PM Live & In Person or Online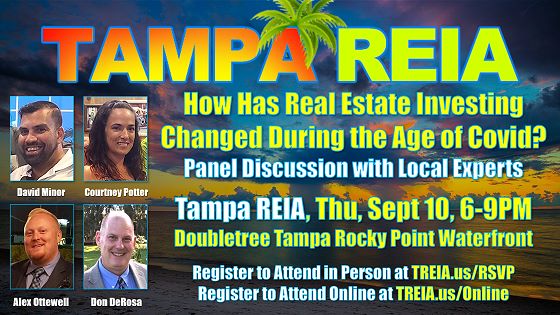 TAMPA REIA IS BACK!
Thurs, Sept 10th, 6PM-9PM
How Has Real Estate Investing Changed During the Age of Covid-19?
with Panel of Local Experts including

David Minor

,

Courtney Potter

,

Alex Ottewell

&

Don DeRosa
TAMPA REIA is BACK LIVE & IN PERSON on Thursday, September 10th from 6PM to 9PM at at the Doubletree Tampa Rockypoint Waterfront located at 3050 North Rocky Point Dr. West in Tampa, FL. We will also be doing our best to Broadcast Live to those that cannot attend in person.
There are two ways to attend…
Register to Attend in Person at TREIA.us/RSVP – For your safety and the safety of others, please bring a facemask to wear if you plan on attending in person.

Register to Attend Online at TREIA.us/Online – After you checkout using this link, be sure to immediately register for the Tampa REIA Webinar on Zoom.
This month, since it's our first time to get together live and in person since Covid-19 struck back in March, we invited a few local experts in for a panel discussion on how the real estate market has changed over the past few months, what they are doing to adapt and overcome any obstacles they may be facing and their predictions for the near future.
The panel will consist of David Minor, a local rehabber; Courtney Potter, a local real estate agent; Alex Ottewell, a local creative investor; and Don DeRosa, an "all of the above" real estate investor.
The Local Expert Panel
David Minor
Rehabber
Courtney Potter
Real Estate Agent
Alex Ottewell
Creative Investor
Don DeRosa
Real Esate Investor
It's been a LONG TIME since we've seen you. We've MISSED YOU! RSVP NOW and come out and network with us, bring your masks and bring your questions to ask the experts! We hope to see you again in person or online!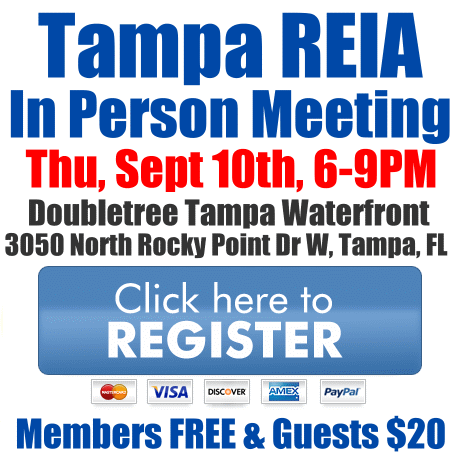 PLEASE NOTE: For your safety and the safety of others, please bring a facemask to wear.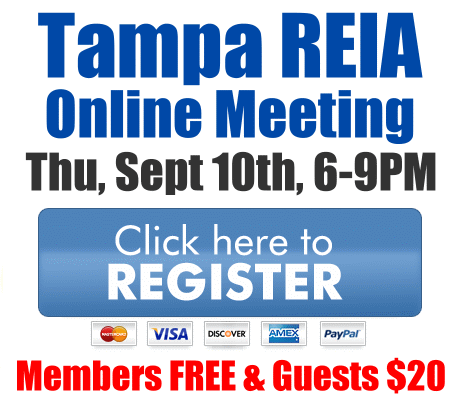 *Meeting Day Agenda
*Please Note: Meeting agenda is subject to change.
The Meeting Before the Meeting
How to Create a Kick A$$ Vertical Marketing Machine!
with

Don DeRosa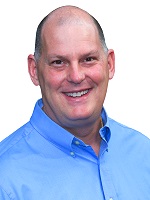 Join Don DeRosa every month at 6PM SHARP at our Meeting-Before-the-Meeting that we like to call the High Tech Home Buying Creative Deal Structuring Subgroup  that meets one hour BEFORE the Tampa REIA Main Monthly Event.
Join us at the Meeting-Before-the-Meeting each month where Don will teach you about different real estate investing purchase and sale strategies to put more money in your pocket as well as state-of-the-art tools and techniques you'll use to evaluate deals and figure out how to make them work. You'll learn to work less and earn more so you can spend more time where you want, when you want and with whom you want.