The Onsite Renovation Group Meets at 3040 Waters Rd on Sept 17 at Noon
Posted on September 11, 2013 by
Tues, September 17th @ NOON in Atlanta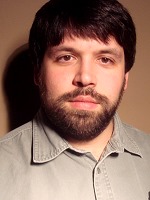 This month, on Tuesday, September 17th at Noon, the Onsite Renovation Group meets at 3040 Waters Road, Atlanta, GA 30354 (map). Last month we had a great turn out of almost 50 investors and interested parties, so we're going to try and replicate that success with another lightweight job. We are also co-sponsoring this month's Onsite meetup with the Beginning Investors Group, so we will be focusing on renovations for newbies. 3040 Waters Rd is a paint and carpet renovation in a gentrifying area, so come on out and take a look!
PLEASE NOTE: Aaron will also be speaking on "How to Find It, Fund It, Fix It and Flip It" in regards to Renovations for Newbies at the Beginning Investors Group on Monday, September 16th at 6:30 PM to 9:00 PM at Hudson Grille located at 6317 Roswell Rd NE, Sandy Springs, GA (map). This special BIG Meeting is for new and "new again" investors who are interested in learning more about renovating ugly houses for huge profits. Come out and join Aaron at BIG and ONSITE to learn more!
The Atlanta REIA Onsite Renovation Group (ORG), led by Aaron McGinnis of Craftbuilt Properties, is an educational and networking group that focuses on the acquisition, renovation and retail resale (fix and flip) of single family residential homes inside the I-285 perimeter and the in-town neighborhoods. The purpose of this group is to allow both new and experienced rehabbers and investors to meet, network and share knowledge and experience with "hands on" access to real property. The Onsite Renovation Group meets on the 3rd Tuesday of each month at NOON at an active renovation site, build site or rental property which will vary from month to month. There is currently no charge to attend these meeting.