Onsite Renovation Group Meets on April 19th at NOON
Posted on April 12, 2016 by
Tue, April 19th @ Noon in Atlanta, GA
Come join your host Lynn Overall with his special guest Robert Mulcahy of Angel Oak for the Onsite Renovation Group on Tuesday, April 19th ay NOON at a property located at 1358 Binder Place in Atlanta, GA Robert is responsible for creating specialty landlord financing and renovation lending products for distressed home purchase financing. He is also an active real estate investor like other Atlanta REIA members. Robert purchases several properties in and around the Atlanta Metro Area.
The property we are visiting at 1358 Binder Place in Atlanta is a classic example of how he utilizes his skill to identify sub-markets within the city which are on the verge of turing around. This property is scheduled to be scraped and built in the next few days. This is your opportunity to discuss with him how to identify these markets and learn more about his buying strategies.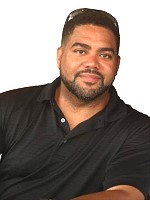 The Atlanta REIA Onsite Renovation Group (ORG), hosted by Lynn Overall, is an educational and networking group that focuses on the acquisition, renovation and retail resale (fix and flip) of single family residential homes. The purpose of this group is to allow both new and experienced rehabbers and investors to meet, network and share knowledge and experience with "hands on" access to real property. The Onsite Renovation Group meets on the 3rd Tuesday each month at NOON at an active renovation site, build site or rental property which will vary from month to month. As always, there is no charge for Atlanta REIA members to attend. Guests pay just $20 at the door.
Atlanta REIA Members Attend for FREE and Guests for $20 at the door.
Guests can join Atlanta REIA for Only $100/year and Attend for FREE!


Atlanta REIA Members & Guests, Please RSVP on Meetup.com