Onsite Renovation Group Meets at Maria's Newly Completed Rehab on September 18, 2018
Posted on September 7, 2018 by
September 19, 2018 Onsite Replay
Tue, September 18th @ NOON in Atlanta, GA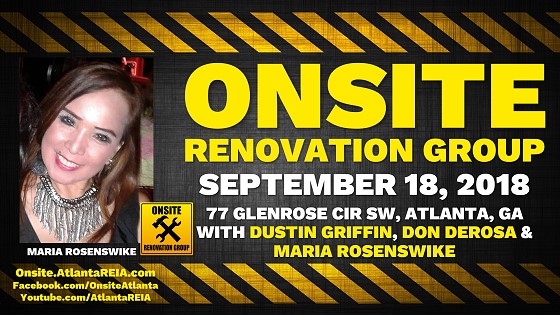 Hands-On Learning "Onsite" at Real
Atlanta Area Renovation Projects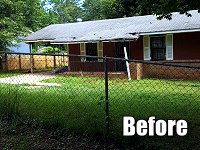 Please join us on Tuesday, September 18th at NOON for the Atlanta REIA Onsite Renovation Group (ORG) to learn all about finding, funding, fixing and flipping houses for big profits right here in the metro Atlanta area.
This month's meeting will be held at newly completed rehab project located at 77 Glenrose Cir SW, Atlanta, GA being managed by Maria Rosenswike who is an active rehabber and frequent attendee at our Onsite Renovation Group.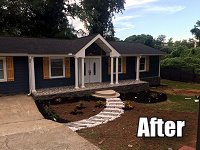 This was a 1032 sq ft, 3 bedroom, 1.5 bath home built in 1963. It was a vacant, ugly, run down house that needed lots of updating. Maria gutted the entire house, added 280 sqft for the master bedroom, changed the roofline, added a new front porch, a 12 x 16 deck in back, new fencing and a gate. Everything is new from roof to foundation… new flooring, new tile, new sheetrock, new electrical, new kitchen, new baths, new outdoor living space, new everything.
At the meeting, you will see how Maria transformed this old house into a modern day home that buyers are looking for. Maria also renovated the house next door which recently sold for $210K at the end of June. So join us and come see this house now before it's sold and learn some valuable lessons on how Maria did it!

The Atlanta REIA Onsite Renovation Group (ORG) is an educational and networking group led by Dustin Griffin and Don DeRosa that focuses on the acquisition, renovation and retail resale (fix and flip) of single family residential homes. The purpose of the group is to allow both new and experienced rehabbers and investors to meet, network and share knowledge and experience with "hands on" access to real property.
Wholesalers, bring your deals! We could be your next buyer!

Lenders, bring your money! We could be your next borrower!

Agents, Contractors and Other Real Estate Pros, come join us! We could be your next client!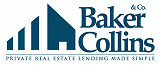 Onsite Sponsored by
Baker Collins
The Onsite Renovation Group meets TWICE A MONTH on the 1st and 3rd Tuesday each month at NOON at an active renovation site, build site or rental property which will vary from month to month. As always, there is no charge for Atlanta REIA members to attend. Guests & Non-Members can RSVP Online for Only $15 or pay $20 at the door. Come join us and RSVP Now!