Onsite Renovation Group in Lithia Springs Sponsored by Locklin Capital
Posted on October 14, 2020 by
Tue, October 20th @ NOON in Atlanta, GA
PLEASE NOTE: For your safety and the safety of others, please bring a facemask to wear.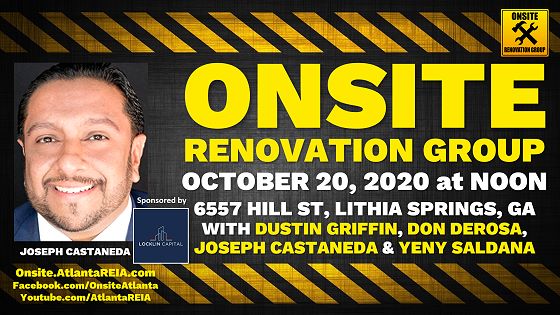 Hands-On Learning "Onsite" at Real
Atlanta Area Renovation Projects
WE ARE MEETING LIVE AND IN PERSON FOR ONSITE! For your safety and the safety of others, please bring a face mask to wear.
Please join us on Tuesday, October 20th at NOON for the Atlanta REIA Onsite Renovation Group (ORG) to learn all about finding, funding, fixing and flipping houses for big profits right here in the metro Atlanta area.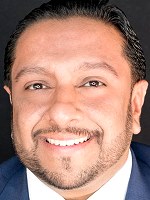 This month's meeting will be held at 6557 Hill St, Lithia Springs, GA. This is a rehab being managed by Yeni Saldana and funded by and sponsored by Joseph Castaneda of Locklin Capital.
This property was a 4 bedroom, 1 bath house, built in 1956 that did not have air conditioning, It also had no living room and only a dining room, yet has a good interior for creating an open floor plan. It is located on a very quiet street with a good flat lot in an area that has shops and restaurants nearby.
This 4 bedroom, 1 bath house is being converted to a 3 bedroom, 2 bath home with a living room, kitchen and dining room. A bathroom with shower is being added to the largest room to make it a master bedroom. The hall bathroom is being expanded and a laundry room was added. A back door with a beautiful deck was added so the new owners will have access to the back yard. The main entrance deck was also redone. All new AC was added along with new electrical and more modern lights. The new kitchen will have an open space with a granite bar. They are adding an electric fireplace and new hardwood floors.
Come join us at to learn more about how this deal was found, funded and completed and how the rehab is progressing. RSVP Now!
This Onsite Renovation Group meeting is being sponsored by Joseph Castaneda and Locklin Capital. Thanks Joe & Locklin!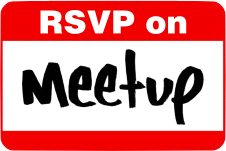 The Atlanta REIA Onsite Renovation Group (ORG) is an educational and networking group led by Dustin Griffin and Don DeRosa that focuses on the acquisition, renovation and retail resale (fix and flip) of single family residential homes. The purpose of the group is to allow both new and experienced rehabbers and investors to meet, network and share knowledge and experience with "hands on" access to real property.
Wholesalers, bring your deals! We could be your next buyer!

Lenders, bring your money! We could be your next borrower!

Agents, Contractors and Other Real Estate Pros, come join us! We could be your next client!
The Onsite Renovation Group meets TWICE A MONTH on the 1st and 3rd Tuesday each month at NOON at an active renovation site, build site or rental property which will vary from month to month. As always, there is no charge for Atlanta REIA members to attend. Guests & Non-Members can RSVP Online for Only $15 or pay $20 at the door. Come join us and RSVP Now!