Onsite Renovation Group at Malhar & Danielle's Finished Rehab
Posted on January 16, 2020 by
Tue, January 21st @ NOON in Atlanta, GA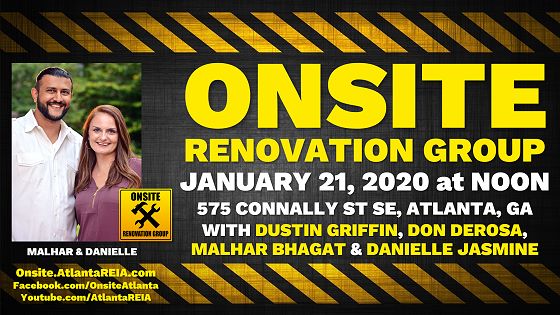 Hands-On Learning "Onsite" at Real
Atlanta Area Renovation Projects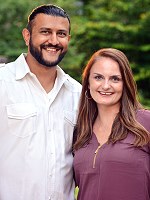 Please join us on Tuesday, January 21st at NOON for the Atlanta REIA Onsite Renovation Group (ORG) to learn all about finding, funding, fixing and flipping houses (or holding) for big profits right here in the metro Atlanta area.
This month's meeting will be held at Malhar Bhagat & Danielle Jasmine's newly finished rehab located at 575 Connally St SE, Atlanta GA.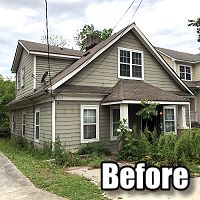 When Malhar and Danielle purchased the property, it was a poorly functioning 4 bedroom, 3 bath home. It looked like it was in MUCH BETTER condition than it actually was. The property had a huge water drainage problem because a previous owner had dug a ditch around the entire home which caused water to collect after EVERY rain. At times, there were as much as 9 inches of water in the entire crawl space.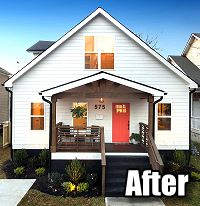 Now, Malhar and Danielle have brought it back to its former glory with a stunning renovation. This property was LIFTED, (yes, lifted), moved and a new foundation was built, a new floor system and had about 95% new framing installed throughout.
In addition, all of the systems in the house are new, including a new roof and new siding! This home's elevation was increased by over 4 feet and now water is moved away from the property.
This labor of love now shines as one of the area's NICEST homes and the quality of work is impeccable! You're GOING to WANT to come see this one and hear valuable lessons learned!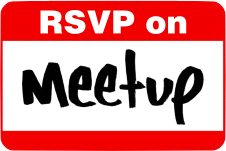 The Atlanta REIA Onsite Renovation Group (ORG) is an educational and networking group led by Dustin Griffin and Don DeRosa that focuses on the acquisition, renovation and retail resale (fix and flip) of single family residential homes. The purpose of the group is to allow both new and experienced rehabbers and investors to meet, network and share knowledge and experience with "hands on" access to real property.
Wholesalers, bring your deals! We could be your next buyer!

Lenders, bring your money! We could be your next borrower!

Agents, Contractors and Other Real Estate Pros, come join us! We could be your next client!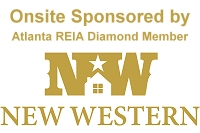 The Onsite Renovation Group meets TWICE A MONTH on the 1st and 3rd Tuesday each month at NOON at an active renovation site, build site or rental property which will vary from month to month. As always, there is no charge for Atlanta REIA members to attend. Guests & Non-Members can RSVP Online for Only $15 or pay $20 at the door. Come join us and RSVP Now!
The Onsite Renovation Group is sponsored by New Western Acquisitions & Baker Collins.