Mountain REIA with Amy Ransdell on Finding Endless Supply of Leads on August 7, 2018
Posted on August 7, 2018 by
Tues, August 7th @ 6:30PM in Cumming, GA
How to Find and Convert an Endless Supply of Motivated Sellers
with Amy Ransdell
$2 Charge for ALL Attendees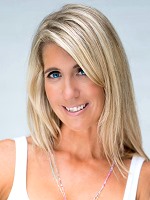 Investors, are you finding enough deals for your pipeline? Wholesalers, if you had more deals would your buyers still need more? Real estate agents, do you have enough listings or would a few more make your year even better? If you poll investors, wholesalers, or agents, one of the most common challenges they face is lead generation for acquisition.
We hear so many people complaining about this being a low-inventory market while others are bringing in deal after deal. So, how do we know which lead generation techniques work best? How do we decide where to spend our marketing dollars? How do we build systems that bring in a consistent flow of opportunities?
If you would like to learn about having a steady stream of motivated sellers, you should definitely come to Mountain REIA event on Tuesday, August 7th at 6:30PM, and hear our special guest speaker, Amy Ransdell.
During this presentation, Amy will tell you all about:
What is a "Motivated Seller" and How do You Find Them?
Using Relationships Drive Leads
Creating Maximum Exposure to Attract Sellers
Using Technology & Outsourcing for the Competitive Edge
The 5 Must-Do TIPS to Convert Sellers Into Closings
Answers to your questions and much, much more!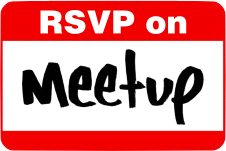 RSVP Now and join us for Mountain REIA at 6:30pm on Tuesday, August 7th at The Golden Corral in Cumming at 2025 Market Place Blvd. in Cumming. Come join us for this fun, informative event. See Y'all There!
Everyone can attend for $2.00. Show up at 6:30 PM to eat and network before the meeting officially starts at 7:00 PM. Buying your own meal is optional but highly recommended and greatly appreciated since Golden Corral allows us to use their meeting room.
There will be lots of learning and lots of networking. Bring your deals and your haves, wants and needs to the event.