March Movers & Shakers Lunch Meeting with Robert Locke
Posted on March 18, 2012 by
Atlanta is Attracting a Growing Number of Foreign Buyers. How Will This Affect Local Investors?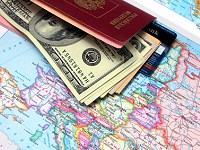 We hear about all these foreign buying groups, hedge funds, big investor groups, etc. coming into Atlanta and purchasing big portfolios of properties. What's the real story? Rumors are flying about large packages being sold off by government agencies. Who is going to purchase them, and who is going to manage them? What are they going to do with them once they purchase them? Will the "small" investor have a chance to participate or will they be locked out?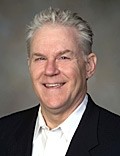 We are very pleased to have Robert Locke, Broker Owner of Crown Realty and Management as our Speaker for the Movers & Shakers Meeting on Monday, March 19th at 11:00 AM who will be addressing these topics and more. Robert speaks to these folks on a regular basis and has some interesting insights to share on these trends and more.
Robert got his real estate license in 1973 and has practiced real estate sales, investing, leasing and property management ever since. He and his wife Betty started buying houses in 1978 in Atlanta and have bought over 150 houses for their own account. Robert has also sold over 500 houses to investor clients.
Robert started managing his own rentals in 1978 and for others in 1980 out of his basement as Crown Management Corporation. Since then, over 7,000 tenants have rented from Crown. Robert has bought out 12 other management companies in Atlanta in the past 15 years and has downsized his company once (from 750 houses to 350). Crown currently manages over 700 single family rental homes in the Atlanta area with a staff of 20 experienced managers and staff. Crown's clients include private investors, Real Estate Investment Trusts, banks, government agencies, builders, lenders and other brokers.
Robert is past president and board member of the Atlanta chapter of the National Association of Residential Property Managers. He received the Residential Management Professional (RMP) designation in 1998, his Master Property Manager (MPM) designation in 1999, and Crown received the coveted Certified Residential Management Company (CRMC) designation in 2000.
Robert is a frequent speaker at local, state, national and international property management conventions on the topics of leasing, property management and operating a profitable management company. He has been hired by attorneys needing an expert witness in magistrates, state and federal courts on property management disputes.