Making The Impossible Deals Possible and Profitable with Bill Cook at Mountain REIA
Posted on October 3, 2017 by
Tues, October 3rd @ 6:30PM in Cumming, GA
$2 Charge for ALL Attendees.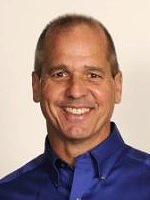 Did you know that every month, within 5 miles of your home, there's a $15,000 net-profit deal waiting to be had? The hard part is finding it, and then knowing how to creatively structure it into a big-profit deal. There won't be a large sign in the yard that reads: Stop Here – $15,000 Deal Inside! A common mistake made by many would-be real estate investors is to run a We Buy Houses ad, then sit back and wait for the phone to ring. A truth: The phone rarely rings! Because of this, most new investors go out of business long before they find their first deal!
To succeed at real estate investing, you must get face-to-face with sellers on a regular basis. The fastest, cheapest and most effective way to accomplish this all-important task is to simply knock on sellers' doors and ask why they're selling.
In addition to door-knocking, you must continually learn creative deal structuring techniques from experienced real estate investors. The best creative deal structurer I know is Pete Fortunato. With nearly 50 years of deal-making experience under his belt, he's the master! If you want to learn how to make impossible deals possible, do what we do: hang out with been-there-and-done-that investors. They know stuff! You will find these been-there-done-that experienced investors at your local REIA functions.
RSVP Now and join us for Mountain REIA at 6:30pm on Tuesday, October 3rd at The Golden Corral in Cumming at 2025 Market Place Blvd. in Cumming. Come join us for this fun, informative event. See Y'all There!
Everyone can attend for $2.00. Show up at 6:30 PM to eat and network before the meeting officially starts at 7:00 PM. Buying your own meal is optional but highly recommended and greatly appreciated since Golden Corral allows us to use their meeting room.
There will be lots of learning and lots of networking. Bring
your deals and your haves, wants and needs to the event.


Atlanta REIA Members Please RSVP on Meetup.com