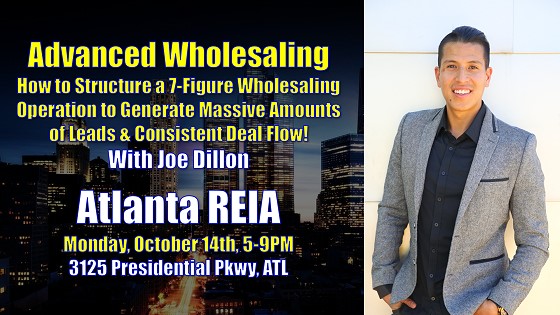 RSVP on Facebook or RSVP on Meetup
Atlanta REIA Members Can Attend for no charge.
Guests Can RSVP Online Now for $20 or Pay $25 at the Door.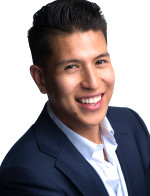 Please join us at the Atlanta REIA Main Meeting on Monday, October 14th from 5PM to 9PM at the 3125 Presidential Pkwy, Atlanta, GA where our special guest speaker will be Joe Dillon who will be talking about Advanced Wholesaling Strategies on "How to Structure a 7-Figure Wholesaling Operation to Generate Massive Amounts of Leads & Have Consistent Deal Flow!"
Let's face it. The wholesaling business isn't as easy as we thought it would be, especially in a competitive market like Atlanta. However, we all want that freedom that a truly automated real estate business can can give us, so what do we do?
In Joe's presentation, he's going to cover how to structure your Real Estate Company so that you can build a business that runs without you and be well on your way to earning 7 figures like you've always dreamed.
Joe says "The first thing we'll go over are the different stages of scaling your business. There are different actions you need to take at certain points of scaling your business. We're going to cover what these stages are, how to know when to go to the next stage, as well as common roadblocks you'll encounter at each stage."
We'll dive into the 3 departments of a Wholesaling business: Marketing, Acquisitions, and Dispositions. We'll cover the key processes you need to implement within these departments to have an optimized operation. You should have a sophisticated Marketing plan every month so you can generate a ton of leads at low cost.
Next, you need to convert as many of those leads as possible into contracts, so we'll cover ninja Sales tactics to close more deals and lead management to manage your leads better than ever.
Lastly, once you have more contracts I'll teach you Dispositions hacks so you can increase your average deal size by 20-30%."
RSVP NOW and you'll leave the meeting with a ton of golden nuggets to implement and a well-rounded vision for your New Advanced, Automated Wholesaling Business!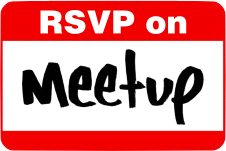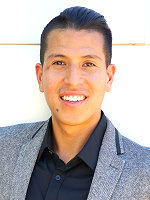 Joe Dillon is a Real Estate Wholesaling expert and Coach, whose superpower is to take existing and experienced investors doing 0 to 3 deals a month, and help them explode to 5 to 10 deals a month. Joe built a multi-million dollar wholesaling firm that was operating in 5 different markets and now has the best program in the industry for scaling. His genius lies in his ability to systematize, structure, and process out this Real Estate acquisitions business and he's passionate about helping the right people elevate. His program was built to help investors solve the issue of deal flow inconsistency.
What separates Joe from others in the industry is that he holds absolutely nothing back, has the ability to truly break down the business in a simple to understand way, gives you all the tools you would need to succeed, and truly cares about the success of his clients. Lastly, Joe is passionate about helping people not only become financially wealthy, but have incredible success and peace in every area of their personal lives.
*Please Note: Meeting agenda is subject to change.
As always, Atlanta REIA Members can attend our Main Meeting event at no charge and Non-Members can Register Online for $20 or pay $25 at the door. Be sure to bring your business cards and flyers and join us for an evening of real estate deals, vendors, networking, education and fun on Monday, October 14th! See you there!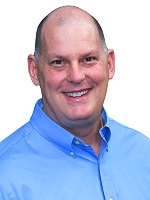 Join Don DeRosa every month at 5PM SHARP at our Meeting-Before-the-Meeting that we like to call the High Tech Home Buying Creative Deal Structuring Subgroup one hour BEFORE the Atlanta REIA Main Monthly Event.
This month, Don will be focusing on "How to Sell Houses Fast for Top Dollar in Any Market". He's going to talk about what works in a Sellers Market vs a Buyers Market. He's gonna talk about what works in a HOT Market vs a SLOW Market or an Up or Down Economy. RSVP Now and don't miss it!
Don says "To be successful in real estate there are two things… You need to be good at Buying right and Selling Fast. A lot of real estate investors spend most of their time focused on buying strategies and how to buy right, but they fall short when showing you how to sell quickly.
On Thursday, I am going to show you the 9 reasons don't sell and how to avoid them. I am also going to discuss how important it is to market properly to get maximum profit. I will also show you what you need to know about selling houses fast especially in a declining market.
Don will show you:
The nine reason houses don't sell
How to pick the best agent to help sell your houses
What marketing is most successful in a declining market
What are alternative ways to profit if your house doesn't sell the traditional way
Each month, Don will teach you about different real estsate investing purchase and sale strategies to put more money in your pocket as as well as state-of-the-art tools and techniques you'll use to evaluate deals and figure out how to make them work. You'll learn to work less and earn more so you can spend more time where you want, when you want and with whom you want. Come join us and learn to take your real estate investing business to the next level!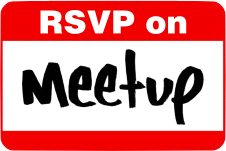 At 5:00 PM in the Main Lobby, we have a Vendor Trade Show that lasts throughout the meeting where you can come out and meet many of our participating Business Members and Vendor Guests who help sponsor our meeting. See a full list of our vendors and sponsors below as they are added.
Vendor tables are limited, so any vendors wanting to reserve a table for the meeting can RSVP for a Vendor Table here. Vendor tables are reserved and setup on a first-come, first-serve basis.

Starting at 6:00 PM, Dustin Griffin kicks off the Atlanta REIA Main Monthly Event with updates and announcements. Dustin covers what's happening at Atlanta REIA in the upcoming weeks and months such as upcoming workshops, webcasts, special events, members benefits and much more! Be sure to be in the main meeting room at 6:15 PM for your chance to be one of the first to receive a printed copy of The Profit Newsletter while supplies last.

At approximately 6:30 PM, Joe Thompson will be hosting the Haves & Wants Speed Marketing Session which gives our members the opportunity to quickly market deals they HAVE and to find deals they WANT. We also give our business members the opportunity to get up and say a few words about their businesses. Members who want to participate in the Haves & Wants Marketing Session must bring your flyers and get to the meeting early to get on Joe's list of participants.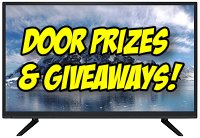 Door Prizes & Giveaways for Atlanta REIA Members!*
All Atlanta REIA Members who check in and attend the Atlanta REIA Meeting will be entered into a drawing for a chance to win a Flat Screen LED TV, a variety of Gift Cards (such as Home Depot, Lowes, Walmart, Amazon, etc), Flashlights, Phone Chargers and all sorts of other miscellaneous items that vary from meeting to meeting each month. *You must be present and in the room during the drawing to win. Door prizes and giveaways can change at any time for any reason. Non-Members and Vendors are not eligible to win.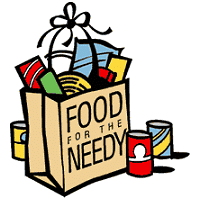 Help Feed the Homeless & Needy Here in Atlanta*
Atlanta REIA Members who bring in 5 canned goods will get an extra ticket for the drawing. Bring in 10 canned goods and get 2 tickets, etc. The current limit is 5 additional tickets for 25 canned goods. Please do not bring in any canned goods that are expired or expiring soon. We reserve the right to change the terms and conditions of the giveaways at any time for any reason.

After the conclusion of the Atlanta REIA Main Meeting, we will be reconvening at 9:30 PM at Three Dollar Cafe located at the 3537 Chamblee Tucker Rd in Atlanta, GA for the Late Nite Networking and the "Meeting-After-The-Meeting"! There is no charge for Atlanta REIA Members or guests to attend Late Nite Networking, so bring a friend and head on down to Late Nite Networking and have a cold brew with us! Just be sure you order food and beverages from the restaurant and please tip their wait staff generously.

CRS Data – We offer comps from the MLS & FSBO's, custom searches, property tax records, interactive maps, sales & mortgage info, real estate valuations, mailing lists & more. Read More>>