Atlanta REIA Members Can Attend at No Charge. This month,
Guests Can RSVP Online Now for $20 or Pay $25 at the Door.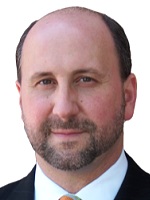 Please stop what you're doing and mark your calendar for the upcoming Atlanta REIA Main Meeting on Monday, July 9th from 5PM-9PM at 3125 Presidential Pkwy, Atlanta, GA.
At this meeting, Atlanta REIA will have special guest speakers, Scott Ulmer, mastermind behind the Pink International Real Estate Academy and acquisition specialist Michael Manthe to show you how you can use Master Executive Lease Purchases to make a minimum of $10,000-$25,000 plus on every deal!
Executive Lease Purchase is a structured agreement that doesn't require you to lay out capital to control premium properties.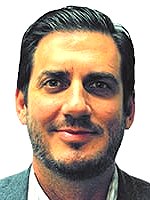 These are simple agreements with sellers where the seller agrees to accept payments towards the purchase of their home for a predetermined price, monthly payment and time frame.
They then can offer that home for sale to folks who can afford to buy a home but cannot walk into a bank and qualify for a traditional mortgage today.
This platform is like nothing else you've seen out there.
You may think you know about creative financing investment strategies, but you will be blown away by the systems, processes, scripts, and essential details that make up this strategy.
Not to mention the fact that these deals average $10,000 – $25,000 each without using any of your own money or credit.
ATTENTION FLIPPERS AND REHABBERS!
As a special bonus, Scott is going to reveal a secret that not many real estate investors know or understand, but he will be unveiling his Triple YOUR Flip strategy.
When you see the math on these deals you will be shocked. Scott will explain exactly how his terms back-end system can add two, three and in some cases four-times the profit margin to your traditional flip.
At this meeting, you will learn:
How to find and qualify leads, and put sellers under contract using their one-of-a-kind script and approach.

How to overcome common seller objections and rebuttals.

Real deal examples, walking you through from A to Z, from contract to close.

Examples of the fool-proof and high-response marketing techniques we use every day, and how to handle the massive response.

How you can implement this system and triple your current flip profits.

How They Earn a Minimum Of $10,000 Per Deal and How You Can Too and much more!

All this and answers to your questions!
You won't want to miss the secrets to developing immediate and consistent cash flow in this new challenging real estate environment.
All this is happening at the Atlanta REIA Monthly Meeting from 5PM to 9PM on Monday, July 9th at 3125 Presidential Pkwy, Atlanta, GA.
We are looking forward to seeing you at the meeting!
As always, Atlanta REIA Members can attend the event at no charge and Non-Members can Register Online for $20 or pay $25.00 at the door. Be sure to bring your business cards and flyers and join us for an evening of real estate deals, vendors, networking, education and fun! See you there! RSVP Now!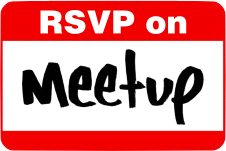 *Please Note: Meeting agenda is subject to change.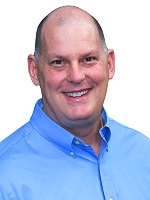 Don DeRosa is a part time real estate trainer and mentor and full-time real estate investor who actively buys, sells, hold, fixes and flips properties for huge profits now and long term cash flow later.
Even in today's hot seller's market, Don is buying properties "Subject-To" using the existing financing on the seller's home instead of having to go to a bank or a hard money lender for funding. This allows Don to buy multiple properties fast, without coming up with all the purchase funds on the front end.
Buying houses Subject-To is the perfect strategy in today's market where easy and affordable funding is not readily available for investors to buy pretty houses. If you'd like to learn more about buying houses subject-to, without having to use your own cash or cred, join us on Monday, July 9th at 5:00PM at the Atlanta REIA Meeting-Before-the-Meeting and Don will share with you, many of the subject-to strategies, tools and techniques he uses every day to create winning deals for himself as well as his buyers and sellers.
At the meeting, Don will walk you through real world, actual deals, step-by-step to demonstrate how to apply these strategies, tools and techniques. In fact, you can BRING YOUR DEALS, and he'll show you exactly how to evaluate the lead, determine your exit strategy, structure the deal, negotiate with the seller and get the paperwork done almost instantly and without any of the hard work you normally do to get your deals done.
By the end of the presentation, you'll know…
How to recognize a "Subject To" opportunity and buy with little or no money!
How to evaluate any lead and decide whether this is a winner for you and how much money you'll make before you make your offers
How to combine buying strategies and exit strategies – that work right now, in 2018
How to structure a deal in less than 10 minutes, so that you make a minimum of $25,000 on it, choosing from multiple purchase and exist strategies
How to determine the seller's hot buttons so you can craft a deal the seller can't refuse
How to use Don's proprietary tools to negotiate for you, so you never let your emotions talk you into making a bad deal!
Answers to your questions on Subject-To and more!
And if this is not enough, Don will be back with us on July 21st & 2nd for a 2 Day Buying Houses Subject-To Boot Camp to really drive these points home and give you all the subject-to details you need to succeed in real estate investing. Once you are armed with Don's training and the tools, you will be able to do deals you never thought possible!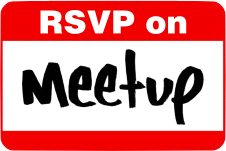 At 5:00 PM in the Main Lobby, we have a Vendor Trade Show that lasts throughout the meeting where you can come out and meet many of our participating Business Members and Vendor Guests who help sponsor our meeting. See a full list of our vendors and sponsors below as they are added.
Vendor tables are limited, so any vendors wanting to reserve a table for the meeting can RSVP for a Vendor Table here. Vendor tables are reserved and setup on a first-come, first-serve basis.

Starting at 6:00 PM, Dustin Griffin kicks off the Atlanta REIA Main Monthly Event with updates and announcements. Dustin covers what's happening at Atlanta REIA in the upcoming weeks and months such as upcoming workshops, webcasts, special events, members benefits and much more! Be sure to be in the main meeting room at 6:15 PM for your chance to be one of the first to receive a printed copy of The Profit Newsletter while supplies last.

At approximately 6:30 PM, Joe Thompson will be hosting the Haves & Wants Speed Marketing Session which gives our members the opportunity to quickly market deals they HAVE and to find deals they WANT. We also give our business members the opportunity to get up and say a few words about their businesses. Members who want to participate in the Haves & Wants Marketing Session must bring your flyers and get to the meeting early to get on Joe's list of participants.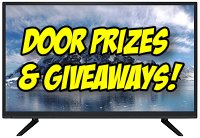 Door Prizes & Giveaways for Atlanta REIA Members!*
All Atlanta REIA Members who check in and attend the Atlanta REIA Meeting will be entered into a drawing for a chance to win a Flat Screen LED TV, a variety of Gift Cards (such as Home Depot, Lowes, Walmart, Amazon, etc), Flashlights, Phone Chargers and all sorts of other miscellaneous items that vary from meeting to meeting each month. *You must be present and in the room during the drawing to win. Door prizes and giveaways can change at any time for any reason. Non-Members and Vendors are not eligible to win.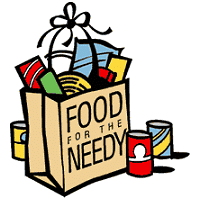 Help Feed the Homeless & Needy Here in Atlanta*
Atlanta REIA Members who bring in 5 canned goods will get an extra ticket for the drawing. Bring in 10 canned goods and get 2 tickets, etc. The current limit is 5 additional tickets for 25 canned goods. Please do not bring in any canned goods that are expired or expiring soon. We reserve the right to change the terms and conditions of the giveaways at any time for any reason.

After the conclusion of the Atlanta REIA Main Meeting, we will be reconvening at 9:30 PM at Three Dollar Cafe located at the 3537 Chamblee Tucker Rd in Atlanta, GA for the Late Nite Networking and the "Meeting-After-The-Meeting"! There is no charge for Atlanta REIA Members or guests to attend Late Nite Networking, so bring a friend and head on down to Late Nite Networking and have a cold brew with us! Just be sure you order food and beverages from the restaurant and please tip their wait staff generously.

WeBuyYourHouse.Direct – Lead Generation Experts… The most reliable, efficient and trustworthy source of leads for real estate buyers and sellers! Read More>>

Advanta IRA Administration – With the help of your local Advanta IRA staff, use your IRA to invest in assets you know, understand and control, such as real estate, notes & mortgages, private placements, and much more! Read More>>

CRS Data – We offer comps from the MLS & FSBO's, custom searches, property tax records, interactive maps, sales & mortgage info, real estate valuations, mailing lists & more. Read More>>
Homevestors We Buy Ugly Houses with Scott Sekulow
First Cornerstone Group, LLC
Yellow Letters & More with Shawna Rae
Jabre Team Capital Partners with Glen Glasper