RSVP on Facebook or RSVP on Meetup
Atlanta REIA Members Can Attend for no charge.
Guests Can RSVP Online Now for $15 or Pay $20 at the Door.
Join us at the Atlanta REIA Main Meeting on Monday, February 11th from 5PM-9PM at 3125 Presidential Pkwy, Atlanta, GA where Ramon Tookes will be discussing the The Power of Partnerships.
For investors with or without the cash and time to do real estate investing, going it alone or with a partner can be very appealing. However there are definitely some "pros" than "cons" with creating partnerships. Creating a partnership or teams are big steps, but there are proven reasons of effectiveness that are associated with why even the biggest and wealthiest family offices, funds, and individual billionaires choose to partner up in one way or another.
Watch Video from Ramon Tookes!
Ramon will teach on some real-life examples of successful partnership strategies, how teams can successfully work together, and offer sound advice on how to avoid problems. Ultimately, partnerships are no-brainers as they afford you leverage and allow you to scale your business!
Partnering with lenders for leverage and purchasing power
Partnering with other investors on a joint venture – everyone brings something to the table
Partnering with a REALTOR who understands investor needs
Partnering with various vendors for deep discounts on supplies, etc
Answers to your questions and much more!
It's often tough to succeed in this business alone! Come join us on Monday, February 11th at Atlanta REIA with Ramon Tookes and learn how partnerships change your business! RSVP NOW & DON'T MISS IT!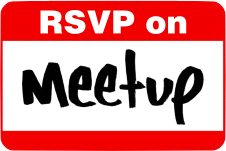 *Please Note: Meeting agenda is subject to change.
As always, Atlanta REIA Members can attend our Main Meeting event at no charge and Non-Members can Register Online for $20 or pay $25 at the door. Be sure to bring your business cards and flyers and join us for an evening of real estate deals, vendors, networking, education and fun on Monday, February 11th! See you there!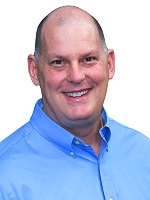 Join Don DeRosa this month at the High Tech Home Buying Creative Deal Structuring Subgroup (AKA the "Meeting Before the Meeting") as he discusses how to talk to sellers and get the information you need to make win-win offers.
If you are new, or even old for that matter, have you ever wondered what is the best way to approach a seller? Talking to sellers can be the single most intimidating task you can do when learning how to be a real estate investor. Believe me, I've been there, but If you want to be a creative real estate investor then you must master the art of asking "The 20 Questions."
To make the right offer for your motivated seller it starts with understanding their problem first. Understanding their problem allows you to then craft a perfect solution for them. A perfect solution that gets them to say "Yes" almost every time.
So where do we start? We start by asking the RIGHT questions. We call these the MAGIC 20 questions. These questions will dig deep at the root of the seller's problems and provide you with proper accurate information so you can formulate the ideal offer for your seller.
At this month's meeting before the meeting I will cover all the questions you need to ask.
We will cover:
What questions are important
What questions are vital
What are the 6 absolute question you must get answered on every deal
What script to follow to ask these question
How to get the seller to answer even the most personal questions with ease
And then most importantly, what do we do with the answers…
After you are finished with this session you will be armed and ready to tackle any seller in any situation. You will be armed and dangerous and ready to formulate killer offers to your sellers. You don't want to miss this session.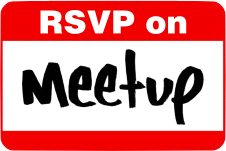 Don DeRosa is a part time real estate trainer and mentor and full-time real estate investor who actively buys, sells, hold, fixes and flips properties for huge profits now and long term cash flow later.

At 5:00 PM in the Main Lobby, we have a Vendor Trade Show that lasts throughout the meeting where you can come out and meet many of our participating Business Members and Vendor Guests who help sponsor our meeting. See a full list of our vendors and sponsors below as they are added.
Vendor tables are limited, so any vendors wanting to reserve a table for the meeting can RSVP for a Vendor Table here. Vendor tables are reserved and setup on a first-come, first-serve basis.

Starting at 6:00 PM, Dustin Griffin kicks off the Atlanta REIA Main Monthly Event with updates and announcements. Dustin covers what's happening at Atlanta REIA in the upcoming weeks and months such as upcoming workshops, webcasts, special events, members benefits and much more! Be sure to be in the main meeting room at 6:15 PM for your chance to be one of the first to receive a printed copy of The Profit Newsletter while supplies last.

At approximately 6:30 PM, Joe Thompson will be hosting the Haves & Wants Speed Marketing Session which gives our members the opportunity to quickly market deals they HAVE and to find deals they WANT. We also give our business members the opportunity to get up and say a few words about their businesses. Members who want to participate in the Haves & Wants Marketing Session must bring your flyers and get to the meeting early to get on Joe's list of participants.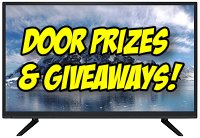 Door Prizes & Giveaways for Atlanta REIA Members!*
All Atlanta REIA Members who check in and attend the Atlanta REIA Meeting will be entered into a drawing for a chance to win a Flat Screen LED TV, a variety of Gift Cards (such as Home Depot, Lowes, Walmart, Amazon, etc), Flashlights, Phone Chargers and all sorts of other miscellaneous items that vary from meeting to meeting each month. *You must be present and in the room during the drawing to win. Door prizes and giveaways can change at any time for any reason. Non-Members and Vendors are not eligible to win.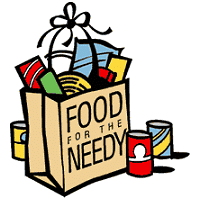 Help Feed the Homeless & Needy Here in Atlanta*
Atlanta REIA Members who bring in 5 canned goods will get an extra ticket for the drawing. Bring in 10 canned goods and get 2 tickets, etc. The current limit is 5 additional tickets for 25 canned goods. Please do not bring in any canned goods that are expired or expiring soon. We reserve the right to change the terms and conditions of the giveaways at any time for any reason.

After the conclusion of the Atlanta REIA Main Meeting, we will be reconvening at 9:30 PM at Three Dollar Cafe located at the 3537 Chamblee Tucker Rd in Atlanta, GA for the Late Nite Networking and the "Meeting-After-The-Meeting"! There is no charge for Atlanta REIA Members or guests to attend Late Nite Networking, so bring a friend and head on down to Late Nite Networking and have a cold brew with us! Just be sure you order food and beverages from the restaurant and please tip their wait staff generously.

CRS Data – We offer comps from the MLS & FSBO's, custom searches, property tax records, interactive maps, sales & mortgage info, real estate valuations, mailing lists & more. Read More>>