Atlanta REIA Members Can Attend at No Charge. This month,
Guests Can RSVP Online Now for $20 or Pay $25 at the Door.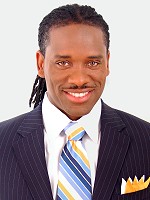 Join us at the Atlanta REIA Main Meeting on Monday, May 14th from 5PM-9PM at 3125 Presidential Pkwy, Atlanta, GA where our guest speaker will be Wahid "Mr. Tycoon" Shakur who has a special message for you about Wholesaling…
"The fastest way to reaching the six-figure mark and beyond as an investor is Wholesaling Real Estate Period plain and simple. I have taken my students to six figures in record time following my time tested proven system for getting a lead and turning that lead into a deal. With 21 years in the game, I know this business inside out and have seen every possible situation that can happen.
Here are a few of the biggest mistakes I see newbies and even seasoned real estate investors making in the Atlanta market.
Lack of Education – Wholesaling real estate is like any other business, there is a learning curve and things YOU MUST KNOW. If you follow the wrong path and make a single mistake you will experience a world of hurt. During the Atlanta REIA Meeting and my upcoming Wholesale Renegade Workshop, I will guide you to success and show you the correct steps you must take.

Blind Leading the Blind – Everyone wants to talk about what they heard some person say on television or worse what their friend told them about Wholesaling Real Estate. Let me make this crystal clear, it's a different game when you get in the real world of Wholesaling Real Estate. I would not even consider someone knowing what they are talking about in this game until they have a minimum of 100 wholesale deals under their belt. You will NEVER hear me talk about what I heard, only what I know.

BIG CHECKS – Just because you can write a check for a property does not mean it's a good deal. Believe me, I can write BIG CHECKS with the biggest names in the business world. With that said, it has to be a good deal that makes sense in order for it to make money. During the Atlanta REIA Meeting and my upcoming Wholesale Renegade Workshop, I will show you why you will never use your own money while Wholesaling Real Estate.
You DO NOT WANT TO MISS THE ATLANTA REIA MEETING on "The 7 Deadly Sins of Wholesaling Real Estate!" During the event, I will explain how you can get started quickly and be on your way to your first deal in record time.
In case you are thinking to yourself, does this guy really do this stuff? The answer is YES! As this is being written, I also closed on a wholesale deal that netted me $15,000 cash for less than 75 minutes of work in the entire deal!
Here is your next step… RSVP for the Atlanta REIA Meeting below and Register for my upcoming Wholesale Renegade Workshop and I will help you transform your life!"
If you have Wholesale Deals, bring your flyers…
There will be plenty of buyers at the meeting!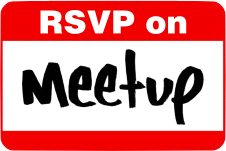 As always, Atlanta REIA Members can attend the event at no charge and Non-Members can Register Online for $20 or pay $25.00 at the door. Be sure to bring your business cards and flyers and join us for an evening of real estate deals, vendors, networking, education and fun! See you there! RSVP Now!
*Please Note: Meeting agenda is subject to change.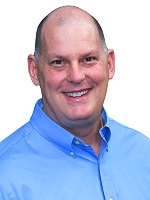 Join Don DeRosa every month at our High Tech Home Buying Creative Deal Structuring Subgroup that meets one hour BEFORE the Atlanta REIA Main Monthly Event at City Of Light. Don will teach you about the state-of-the-art tools and techniques you'll use to evaluate deals and figure out how to make them work – so you can work less and spend more time where you want, when you want and with whom you want.
Its an amazing time to be a real estate investor. Don't look back 5 years from now and wish you had acted. Learn how to plan right… Learn to Make More and Work Less, Right Now!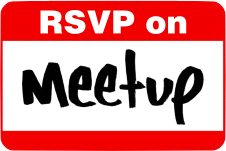 At 5:00 PM in the Main Lobby, we have a Vendor Trade Show that lasts throughout the meeting where you can come out and meet many of our participating Business Members and Vendor Guests who help sponsor our meeting. See a full list of our vendors and sponsors below as they are added.
Vendor tables are limited, so any vendors wanting to reserve a table for the meeting can RSVP for a Vendor Table here. Vendor tables are reserved and setup on a first-come, first-serve basis.

Starting at 6:00 PM, Dustin Griffin kicks off the Atlanta REIA Main Monthly Event with updates and announcements. Dustin covers what's happening at Atlanta REIA in the upcoming weeks and months such as upcoming workshops, webcasts, special events, members benefits and much more! Be sure to be in the main meeting room at 6:15 PM for your chance to be one of the first to receive a printed copy of The Profit Newsletter while supplies last.

At approximately 6:30 PM, Joe Thompson will be hosting the Haves & Wants Speed Marketing Session which gives our members the opportunity to quickly market deals they HAVE and to find deals they WANT. We also give our business members the opportunity to get up and say a few words about their businesses. Members who want to participate in the Haves & Wants Marketing Session must bring your flyers and get to the meeting early to get on Joe's list of participants.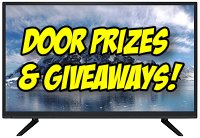 Door Prizes & Giveaways!*
All attendees who check in and attend the Atlanta REIA Meeting will be entered into a drawing for a chance to win a Screen LED TV, a variety of Gift Cards (such as Home Depot, Lowes, Walmart, Amazon, etc), Flashlights, Phone Chargers and all sorts of other miscellaneous items that vary from meeting to meeting each month. *You must be present and in the room during the drawing to win. Door prizes and giveaways can change at any time for any reason. Non-Members and Vendors are not eligible to win.

After the conclusion of the Atlanta REIA Main Meeting, we will be reconvening at 9:30 PM at Three Dollar Cafe located at the 3537 Chamblee Tucker Rd in Atlanta, GA for the Late Nite Networking and the "Meeting-After-The-Meeting"! There is no charge for Atlanta REIA Members or guests to attend Late Nite Networking, so bring a friend and head on down to Late Nite Networking and have a cold brew with us! Just be sure you order food and beverages from the restaurant and please tip their wait staff generously.

The Small Business Advisor – A full service small business consulting firm specializing in QuickBooks with a wide variety of specialized services, trainings and products for small businesses. Read More>>

CRS Data – We offer comps from the MLS & FSBO's, custom searches, property tax records, interactive maps, sales & mortgage info, real estate valuations, mailing lists & more. Read More>>
Flipping America with Roger Blankenship
A&A US INVESTMENTS