RSVP on Facebook or RSVP on Meetup
Atlanta REIA Members Can Attend for no charge.
Guests Can RSVP Online Now for $15 or Pay $20 at the Door.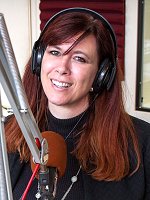 Join us at the Atlanta REIA Main Meeting on Monday, March 11th from 5PM-9PM at 3125 Presidential Pkwy, Atlanta, GA where Vena Jones-Cox will be discussing the How to Wholesale Houses in the (Very Different) 2019 Market!
Everyone knows that wholesaling is the quickest and easiest way to put cash in your pocket in the real estate business.
The problem is, most people don't actually understand how to do wholesale deals when the market changes, like it's doing right now.
Too many people are spinning their wheels "trying" to wholesale with little success, because they don't seem to understand the key to wholesaling success.
Vena Jones-Cox knows, because she's made millions of dollars wholesaling houses in hard in hot markets and cold. She'll share her best in-the-trenches experience with us at our March 11th Atlanta REIA Meeting.
Be there to find out:
How wholesaling works today—it's a very different business than it was even a year ago—and what you need to do to get started right now

Which properties in which areas make for the most profitable, easiest-to-sell wholesale deals, and which you should avoid because they're huge time-wasters

How to make the right offer—the one that will make you $7,000, $10,000, or more in cash in just a few days—every time

How to put a property "under contract" in a no-risk way that allows you to get out if you can't sell the deal, literally without using any of your own money

How to get your cash up front, before the closing, and never have to buy a wholesale deal before you sell it!

Answers to your questions and much more!
Vena is famous for her no-B.S. teaching and her ability to simplify tough concepts so that even a brand-new investor can easily grasp them.
Whether you're a brand-new wholesaler or an experienced entrepreneur struggling to make more and better deals, you need to know what Vena knows about making even MORE money during the market slowdown.
So bring a notepad, bring a friend, and get to this meeting—it will change your financial life forever! RSVP NOW & DON'T MISS IT!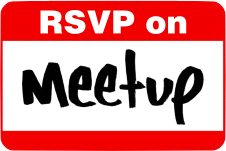 *Please Note: Meeting agenda is subject to change.
As always, Atlanta REIA Members can attend our Main Meeting event at no charge and Non-Members can Register Online for $20 or pay $25 at the door. Be sure to bring your business cards and flyers and join us for an evening of real estate deals, vendors, networking, education and fun on Monday, March 11th! See you there!

At 5:00 PM in the Main Lobby, we have a Vendor Trade Show that lasts throughout the meeting where you can come out and meet many of our participating Business Members and Vendor Guests who help sponsor our meeting. See a full list of our vendors and sponsors below as they are added.
Vendor tables are limited, so any vendors wanting to reserve a table for the meeting can RSVP for a Vendor Table here. Vendor tables are reserved and setup on a first-come, first-serve basis.

Starting at 6:00 PM, Dustin Griffin kicks off the Atlanta REIA Main Monthly Event with updates and announcements. Dustin covers what's happening at Atlanta REIA in the upcoming weeks and months such as upcoming workshops, webcasts, special events, members benefits and much more! Be sure to be in the main meeting room at 6:15 PM for your chance to be one of the first to receive a printed copy of The Profit Newsletter while supplies last.

At approximately 6:30 PM, Joe Thompson will be hosting the Haves & Wants Speed Marketing Session which gives our members the opportunity to quickly market deals they HAVE and to find deals they WANT. We also give our business members the opportunity to get up and say a few words about their businesses. Members who want to participate in the Haves & Wants Marketing Session must bring your flyers and get to the meeting early to get on Joe's list of participants.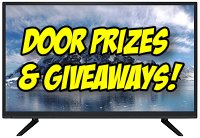 Door Prizes & Giveaways for Atlanta REIA Members!*
All Atlanta REIA Members who check in and attend the Atlanta REIA Meeting will be entered into a drawing for a chance to win a Flat Screen LED TV, a variety of Gift Cards (such as Home Depot, Lowes, Walmart, Amazon, etc), Flashlights, Phone Chargers and all sorts of other miscellaneous items that vary from meeting to meeting each month. *You must be present and in the room during the drawing to win. Door prizes and giveaways can change at any time for any reason. Non-Members and Vendors are not eligible to win.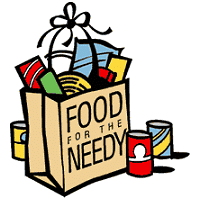 Help Feed the Homeless & Needy Here in Atlanta*
Atlanta REIA Members who bring in 5 canned goods will get an extra ticket for the drawing. Bring in 10 canned goods and get 2 tickets, etc. The current limit is 5 additional tickets for 25 canned goods. Please do not bring in any canned goods that are expired or expiring soon. We reserve the right to change the terms and conditions of the giveaways at any time for any reason.

After the conclusion of the Atlanta REIA Main Meeting, we will be reconvening at 9:30 PM at Three Dollar Cafe located at the 3537 Chamblee Tucker Rd in Atlanta, GA for the Late Nite Networking and the "Meeting-After-The-Meeting"! There is no charge for Atlanta REIA Members or guests to attend Late Nite Networking, so bring a friend and head on down to Late Nite Networking and have a cold brew with us! Just be sure you order food and beverages from the restaurant and please tip their wait staff generously.

CRS Data – We offer comps from the MLS & FSBO's, custom searches, property tax records, interactive maps, sales & mortgage info, real estate valuations, mailing lists & more. Read More>>