Atlanta REIA Members Can Attend at No Charge. This month,
Guests Can RSVP Online Now for $20 or Pay $25 at the Door.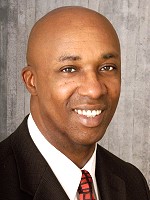 Come join us at Atlanta REIA on Monday, August 7th at 5PM at the Crowne Plaza Ravinia located at 4355 Ashford Dunwoody Rd, Atlanta, GA where Reggie Brooks is going to teach you the steps he took to go from making $3,000 per month at the telephone company, to over $42,000 per month in his real estate business. He did it by doing exactly what he's going to be teaching, with Vacant, Distressed, Abandoned Properties!
Whether it's quick cash that you need right now, or long term wealth that you're looking to build, it can be done fairly quickly. Vacant Property specialist Reggie Brooks is the expert to teach you how to do it.
Here is some of what you will learn from Reggie:
How to make big profits using a unique niche in the marketplace – Vacant/Distressed Properties
How to invest with no cash or cred
Insider secrets that the professional investors use to turn $15,000 profits into $50,000 profits and more
Hot new tips and insights that the professionals use to find profitable deals – especially in today's market
Hidden cash producing secrets that even so called smart investors don't even know
How to uncover hidden value in properties that most seasoned investors overlook
How to profit from properties that most investors consider worthless
How to write your contracts to maximize your profits
How to use creative funding for your deals
And answers to your questions and much more!
Reggie is a dynamic speaker/educator. Come prepared to take lots of notes. You don't want to miss out on golden nuggets like very creative ways to find motivated owners of vacant properties, or the various case studies of people who have used Reggie's system to make big profits buying and selling these unwanted properties. RSVP NOW!


Atlanta REIA Members Please RSVP on Meetup.com

Then Reggie will be returning on Saturday, August 12th for his Vacant/Distressed Property Opportunities Workshop and show you how to buy properties for pennies on the dollar! Do not miss this great learning opportunity!
As always, Atlanta REIA Members can attend the event at no charge and Non-Members can Register Online for $20 or pay $25.00 at the door. Be sure to bring your business cards and flyers and join us for an evening of real estate deals, vendors, networking, education and fun! See you there! RSVP Now!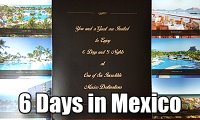 WIN A VIP EXPERIENCE JUST FOR YOU: All participants who attend the Atlanta REIA Meeting will entered into a drawing for a chance to win a *Complimentary 6 Day, 5 Night Stay for You and a Guest at One of 6 Incredible Mexico Destinations! *You must be present at the meeting to win. Giveaway does not include dining, transportation, transfers, taxes, upgrades, etc.
*Please Note: Meeting agenda is subject to change.


Atlanta REIA Members Please RSVP on Meetup.com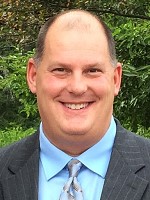 Are you spending money on marketing and not getting any deals? Are you able to take any lead and make a deal out of it? Do you know how to make multiple offers that actually get accepted? Are you using technology to your advantage? If the answer is "NO" to these questions then you MUST attend this subgroup meeting.
Would you like to learn how to structure deals so you can buy houses with little or none of your own cash and none of your own cred? 15 hours a week… That's all you need! Imagine… taking any seller lead and being able to create a winning deal out of it… Making thousands of dollars where you thought there were none. No more wasted marketing dollars. No more wasted phone calls. No more wasted time.
Join Don DeRosa at the High Tech Home Buying Creative Deal Structuring Subgroup on Monday, August 7th from 5PM to 6PM at the Atlanta REIA Main Meeting at Crown Plaza Ravinia where he will be teaching about a wide variety of topics each month. Don will teach you about the state-of-the-art tools and techniques you'll use to evaluate deals and figure out how to make them work – so you can work less and spend more time where you want, when you want and with whom you want.
Some topics Don will be teaching about include:
Using Apps on your iPad or other mobile device to evaluate deals on the go
Creative Techniques such as Wrap Around Mortgages, Sandwich Lease Options, Subject-To, Seller Financing, and more
How to be a transaction engineer.
How to be a problem solver.
And so much more…
Bring your deals and Don will walk through them step-by-step and he'll show you how to easily evaluate the lead, determine your exit strategy, structure the deal, negotiate with the seller, and get the paperwork done in a snap.
Its an amazing time to be a real estate investor. Don't look back 5 years from now and wish you had acted. Learn how to buy right… Learn to Make More and Work Less, Right Now!

At 5:00 PM in the Main Lobby, we have a Vendor Trade Show that lasts throughout the meeting where you can come out and meet many of our participating Business Members and Vendor Guests who help sponsor our meeting. See a full list of our vendors and sponsors below as they are added.
Vendor tables are limited, so any vendors wanting to reserve a table for the meeting can RSVP for a Vendor Table here. Vendor tables are reserved and setup on a first-come, first-serve basis.

Starting at 6:15 PM, Dustin Griffin kicks off the Atlanta REIA Main Meeting with updates and announcements. Dustin covers what's happening at Atlanta REIA in the upcoming weeks and months such as upcoming workshops, webcasts, special events, members benefits and much more! Be sure to be in the main meeting room at 6:15 PM for your chance to be one of the first to receive a printed copy of The Profit Newsletter while supplies last.

At approximately 6:30 PM, Joe Thompson will be hosting the Haves & Wants Speed Marketing Session which gives our members the opportunity to quickly market deals they HAVE and to find deals they WANT. We also give our business members the opportunity to get up and say a few words about their businesses. Members who want to participate in the Haves & Wants Marketing Session must bring your flyers and get to the meeting early to get on Joe's list of participants.

After the conclusion of the Atlanta REIA Main Meeting, we will be reconvening at 9:30 PM at Taco Mac Perimeter located at the Perimeter Place, 1211 Ashford Crossing, Atlanta, GA for the Late Nite Networking and the "Meeting-After-The-Meeting"! There is no charge for Atlanta REIA Members or guests to attend Late Nite Networking, so bring a friend and head on down to Late Nite Networking and have a cold brew with us! Just be sure you order food and beverages from the restaurant and please tip their wait staff generously.

Goldmine Properties, Inc. – As Atlanta's first full service real estate wholesaler, we offer wholesale property at 65% loan to value, with financing available. Purchase price and repairs are 65% of certified after repaired appraisal. Read More>>

The Small Business Advisor – A full service small business consulting firm specializing in QuickBooks with a wide variety of specialized services, trainings and products for small businesses. Read More>>

Advanta IRA Administration – With the help of your local Advanta IRA staff, use your IRA to invest in assets you know, understand and control, such as real estate, notes & mortgages, private placements, and much more! Read More>>

Networth Realty of Atlanta, LLC – A licensed, full-service residential wholesale brokerage that specializes in finding quality wholesale properties and making them available to you. Read More>>

Auction.com – The nation's leading online real estate marketplace, having sold over $34 billion in real estate assets. Auction.com's mission is to provide the most trusted online real estate marketplace, making transactions easier and more transparent. Read More>>

Visio Lending – Simply put, we thrive on real estate. Dedicated to serving the landlord investor space, we crafted our loan products with three words in mind: fast, simple and dependable. Our suite of 30-year fully amortizing loans starts as low as 5.99%. Read More>>

CRS Data – We offer comps from the MLS & FSBO's, custom searches, property tax records, interactive maps, sales & mortgage info, real estate valuations, mailing lists & more. Read More>>
Legal Shield
Braswell Capital Solutions