Atlanta REIA Online Webinar with Brian Lauchner on the Note Business
Posted on March 30, 2020 by
Mon, April 13th
from 6PM-9PM ONLINE via Zoom Webinar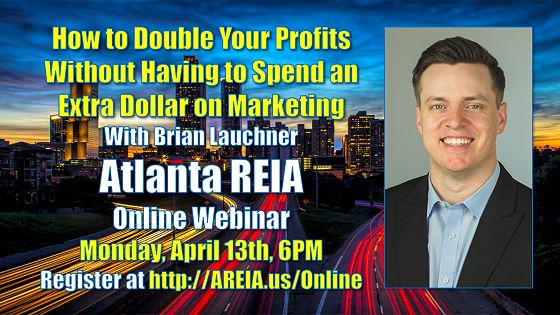 How to Double Your Profits Without Having to Spend an Extra Dollar on Marketing
with Brian Lauchner
Due to the ongoing pandemic, Atlanta REIA is meeting Online via Zoom Webinar on Monday, April 13th at 6PM-9PM with Brian Lauchner on "How to Double Your Profits Without Having to Spend an Extra Dollar on Marketing!"
At this online meeting you will learn:
How to "Double Your Profits Without Having to Spend an Extra Dollar on Marketing"
How to fix the elephant in the room, inventory
How to wholesale a real estate note for an "assignment fee"
Why it's much easier to "wholesale/flip" a note than it is a house
How to create multiple streams of passive cash flow that fuel your lifestyle all through retirement (I'm not talking about being a landlord… this is true 'set it and forget it' income.)
Answers to your questions
All this much more!
REGISTER NOW and join Brian at Atlanta REIA. We hope to see you there!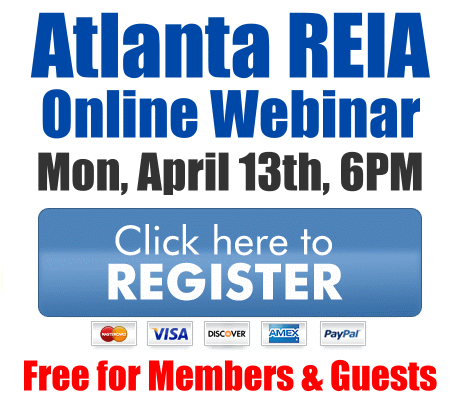 *Meeting Day Agenda
*Please Note: Meeting agenda is subject to change.
As always, Atlanta REIA Members can attend our Main Meeting event at no charge. This month,  Non-Members can attend at no charge as well!   
The Meeting Before the Meeting
How to Navigate Through the Covid19 Pandemic & What to Expect in Coming Months
with

Don DeRosa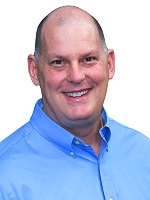 Join Don DeRosa every month at 6PM SHARP at our Meeting-Before-the-Meeting that we like to call the High Tech Home Buying Creative Deal Structuring Subgroup  that meets one hour BEFORE the Atlanta REIA Main Monthly Event.
This month… the big question on everyone's mind right now is WTF…. No, not "Wow That's Fantastic!" What does all of this quarantine stuff really mean and how is it going to affect the real estate market going forward? Who will be able to buy? What will we be able to buy? When will we be able to buy? Where will we be able to buy and most importantly, HOW?
Well I can answer that in two words… OWNER FINANCE. Owner finance will be the go to buying method in my opinion in the foreseeable future. If you want to thrive in the coming market instead of just limping by then you will undoubtedly need to learn how to buy Real Estate creatively through techniques such as Subject To, Wrap Around Mortgages and Leasing with Options to buy. These will be the most important techniques that you can learn going forward.
At the Meeting-Before-the-Meeting I will discuss the WHO, WHAT, WHEN and HOW we will need to be buying in the coming months.
We will discuss how to buy and how to sell creatively to open up the opportunities without having tons of cash to do it.. We will discuss how to buy using other peoples money and them how to turn around and sell it without traditional financing and how you can make even more money than you thought possible. Join me as we talk about SUBJECT TO, WRAP AROUND MORTGAGES and LEASE OPTIONS. Don't miss it.
Join us at the Meeting-Before-the-Meeting each month where Don will teach you about different real estate investing purchase and sale strategies to put more money in your pocket as as well as state-of-the-art tools and techniques you'll use to evaluate deals and figure out how to make them work. You'll learn to work less and earn more so you can spend more time where you want, when you want and with whom you want.