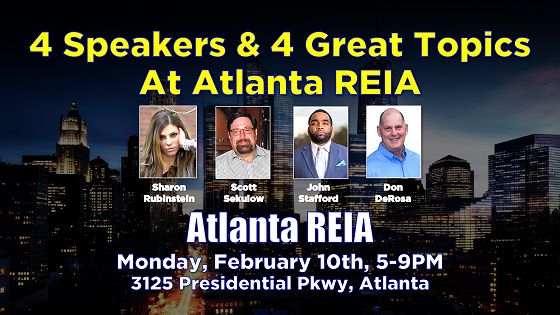 RSVP on Facebook or RSVP on Meetup
Atlanta REIA Members Can Attend for no charge.
Guests Can RSVP Online Now for $20 or Pay $25 at the Door.
Please come out and join us on Monday, February 10th from 5PM to 9PM at the Atlanta REIA Monthly Meeting at 3125 Presidential Pkwy, Atlanta, GA and hear from 4 Great Speakers on 4 Great Topics… several of which you might not have heard about before…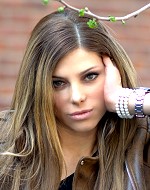 During Mentor Sharoney's presentation, she will reveal how her leverage system works, especially in Real Estate.
"One of the main things I teach all my mentees is "Leverage Thinking" which is using the very thing you ALREADY have and getting BETTER results from it.
Investing in Real Estate isn't any different.
How do I take the same 1000-1500 sqft house that generates $900 of rent and make much more profitable? At least double?
What will be my strategy? When the regular, existing strategy failed to bring good enough results?
How do I get much more rent? Why would someone pay more?! My Tenants barely pay it now?!
I had to be my own mentor, I've applied my system of "Leverage Thinking" to my real estate investments and it worked!
On Monday at Atlanta REIA, I will show you how you can do it too!"
Watch Video from Mentor Sharoney!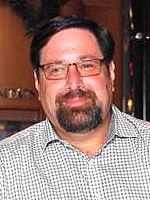 Imagine purchasing a house for $10,000, do no repairs, sell for $1000 down and $500/mo for 7 years. What would your return on investment be? $43,000 total received, $33,000 in income and interest. 330% / years = $47%.
How does this work? Join Scott Sekulow at Atlanta REIA and he will tell you about all about this new technique he is using to make 45% or more per property.
"It's always been tough to find contractors. And in the past few years, it's getting increasingly difficult to find good deals to flip. They all seem to involved huge repair budgets, major capital commitments, and risk. What if you could place relatively small amounts of money into cash-flowing properties that could make a 45% or more return?
I've joined an exclusive network that has been the Number One buyer at auction.com for six years straight and buying REOs for 14 years. Our network has bought more than 15,000 houses from multiple auction and REO sites during that time. We have access that the average auction buyer won't get. We are consistently finding livable houses for around $10,000 with the kinds of returns that are hard to beat anywhere."
Join Scott at Atlanta REIA and he'll show you…
Get access to select properties that fit this criteria
We provide resources to help you advertise and sell the house
We provide the paperwork for your buyers
When you buy from us we are standing by to help you and answer your questions
No property management
No major repairs
John "the Grind Guy" Stafford of Eerrbody Eats Real Estate Group will be talking about his word of the month "CHANGE" and how you can "CHANGE Your Mindset & CHANGE Your Life!"
John says "First You have to determine your WHY!! Believe in yourself!! And "Change" your mindset. Having a daily routine is key. Everyone in your circle needs to be Real Estate oriented. You should write your short-term and long-term goals daily and have a strategy.
Your daily routine should consist of enhancing your mental, physical and emotional health. With a consistent routine, everything aligns in the right direction. By applying all of these actions, this will change your Life!! There will be distractions, life will happen, but your WHY should keep you on the right path!"
At the meeting, John will discuss about how to…
Change Your Surroundings
Change Your Goals
Change Your Routine
Change Your Direction
Change Your Life!!!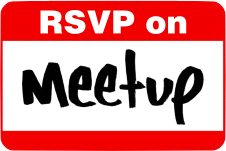 *Please Note: Meeting agenda is subject to change.
As always, Atlanta REIA Members can attend our Main Meeting event at no charge and Non-Members can Register Online for $20 or pay $25 at the door. Be sure to bring your business cards and flyers and join us for an evening of real estate deals, vendors, networking, education and fun on Monday, February 10th! See you there!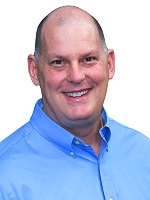 Join Don DeRosa every month at 5PM SHARP at our Meeting-Before-the-Meeting that we like to call the High Tech Home Buying Creative Deal Structuring Subgroup one hour BEFORE the Atlanta REIA Main Monthly Event.
"So how would you like to get $10,000 in your bank account in the next 10 days? If you are new to the real estate business or if you just want to figure out how to get your next deal in 10 days or less then you definitely want to attend this event.
No this is not a typo and no this is not a fairytale. At this meeting I will show you how to get a deal under contract in 10 days or less using simple techniques that anyone can do without a hugh expense.
I will show you simple techniques that don't require money or credit. You can get started in this business for less than the cost of  dinner and a movie."
Each month, Don will teach you about different real estate investing purchase and sale strategies to put more money in your pocket as as well as state-of-the-art tools and techniques you'll use to evaluate deals and figure out how to make them work. You'll learn to work less and earn more so you can spend more time where you want, when you want and with whom you want.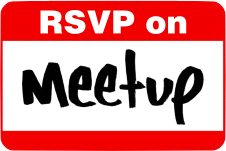 At 5:00 PM in the Main Lobby, we have a Vendor Trade Show that lasts throughout the meeting where you can come out and meet many of our participating Business Members and Vendor Guests who help sponsor our meeting. See a full list of our vendors and sponsors below as they are added.
Vendor tables are limited, so any vendors wanting to reserve a table for the meeting can RSVP for a Vendor Table here. Vendor tables are reserved and setup on a first-come, first-serve basis.

Starting at 6:00 PM, Dustin Griffin kicks off the Atlanta REIA Main Monthly Event with updates and announcements. Dustin covers what's happening at Atlanta REIA in the upcoming weeks and months such as upcoming workshops, webcasts, special events, members benefits and much more! Be sure to be in the main meeting room at 6:15 PM for your chance to be one of the first to receive a printed copy of The Profit Newsletter while supplies last.

At approximately 6:30 PM, Joe Thompson will be hosting the Haves & Wants Speed Marketing Session which gives our members the opportunity to quickly market deals they HAVE and to find deals they WANT. We also give our business members the opportunity to get up and say a few words about their businesses. Members who want to participate in the Haves & Wants Marketing Session must bring your flyers and get to the meeting early to get on Joe's list of participants.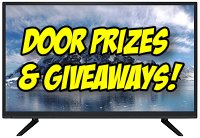 Door Prizes & Giveaways for Atlanta REIA Members!*
All Atlanta REIA Members who check in and attend the Atlanta REIA Meeting will be entered into a drawing for a chance to win a Flat Screen LED TV, a variety of Gift Cards (such as Home Depot, Lowes, Walmart, Amazon, etc), Flashlights, Phone Chargers and all sorts of other miscellaneous items that vary from meeting to meeting each month. *You must be present and in the room during the drawing to win. Door prizes and giveaways can change at any time for any reason. Non-Members and Vendors are not eligible to win.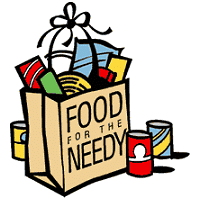 Help Feed the Homeless & Needy Here in Atlanta*
Atlanta REIA Members who bring in 5 canned goods will get an extra ticket for the drawing. Bring in 10 canned goods and get 2 tickets, etc. The current limit is 5 additional tickets for 25 canned goods. Please do not bring in any canned goods that are expired or expiring soon. We reserve the right to change the terms and conditions of the giveaways at any time for any reason.

After the conclusion of the Atlanta REIA Main Meeting, we will be reconvening at 9:30 PM at Three Dollar Cafe located at the 3537 Chamblee Tucker Rd in Atlanta, GA for the Late Nite Networking and the "Meeting-After-The-Meeting"! There is no charge for Atlanta REIA Members or guests to attend Late Nite Networking, so bring a friend and head on down to Late Nite Networking and have a cold brew with us! Just be sure you order food and beverages from the restaurant and please tip their wait staff generously.

CRS Data – We offer comps from the MLS & FSBO's, custom searches, property tax records, interactive maps, sales & mortgage info, real estate valuations, mailing lists & more. Read More>>
EquityMax.com