Learn How to Take Advantage of the New Tax Laws at Mountain REIA
Posted on January 31, 2018 by
Tues, February 6th @ 6:30PM in Cumming, GA
How to Take Advantage of the New Tax Laws
with Roger Herring
$2 Charge for ALL Attendees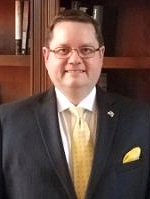 Tax laws. Sounds boring doesn't it? Most of the time they are. Just before the New Year, the President signed into law quite a few tax changes that could benefit us as real estate investors.
Do you know about the new 20% deduction for real estate income and how that can benefit you? Not only are there are plenty of changes that you can take advantage of, but there are also things you cannot do anymore.
If you would like to learn about these changes and how they affect you, your business and your family, you should definitely come to Mountain REIA event on Tuesday, February 6th at 6:30PM, where our special guest speaker, Roger Herring, who is a tax strategies, will be showing us how to take advantage of our newest tax laws.
During this presentation, Roger will tell you all about:
What tax laws have changed the most?
What does this mean for you as a real estate investor?
What are some of the loopholes that have opened or closed?
What are some disadvantages to watch out for?
Is it now better to rent a house as opposed to buying?
Answers to your questions and much, much more!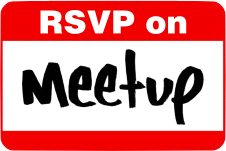 Roger Herring, Founder and CEO of Investors Accounting, is a 1991 graduate of The Citadel, The Military College of South Carolina. After serving as an officer in the U.S. Army, he spent eleven years as a corporate accountant in positions ranging from associate management accountant to Chief Financial Officer.
Accounting for Real Estate Investors is something that is not taught in school. It is a unique field that requires specialized understanding in specific areas of the tax code that most practitioners do not even know exists. Roger works with investors year round, not just at tax time.
Roger is also an active member of the community, where serves his church, and supports multiple local charities. He is a devoted family man to his wife, Shelley, and his two children.
RSVP Now and join us for Mountain REIA at 6:30pm on Tuesday, February 6th at The Golden Corral in Cumming at 2025 Market Place Blvd. in Cumming. Come join us for this fun, informative event. See Y'all There!
Everyone can attend for $2.00. Show up at 6:30 PM to eat and network before the meeting officially starts at 7:00 PM. Buying your own meal is optional but highly recommended and greatly appreciated since Golden Corral allows us to use their meeting room.
There will be lots of learning and lots of networking. Bring your deals and your haves, wants and needs to the event.