Learn to Get Your Buyers Qualified for Financing at Mountain REIA on Sept 5, 2017
Posted on September 1, 2017 by
Tues, September 5th @ 6:30PM in Cumming, GA
$2 Charge for ALL Attendees.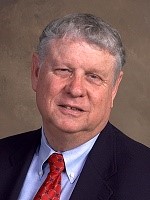 We are excited to announce that this month's Mountain REIA meeting, our special guest speaker will be Hurdis Broach from The Barrington Financial Group, Inc. Hurdis will be teaching us about credit and how his company can help your potential buyers qualify for institutional financing in order to cash you out. Where do you go to get a lease option buyer or an owner finance buyer qualified to get a conventional mortgage and cash you out? With the Mortgage Meltdown in the last few years, there are a huge number of folks who cannot currently qualify for a mortgage because of poor credit. These same people may be able to qualify in a few years with some help and guidance. Come hear from an expert in this arena as he discusses credit, how it impacts the marginal borrower, and how to resolve their issues!
RSVP Now and join us for Mountain REIA at 6:30pm on Tuesday, September 5th at The Golden Corral in Cumming at 2025 Market Place Blvd. in Cumming. Come join us for this fun, informative event. See Y'all There!
Everyone can attend for $2.00. Show up at 6:30 PM to eat and network before the meeting officially starts at 7:00 PM. Buying your own meal is optional but highly recommended and greatly appreciated since Golden Corral allows us to use their meeting room.
There will be lots of learning and lots of networking. Bring
your deals and your haves, wants and needs to the event.


Atlanta REIA Members Please RSVP on Meetup.com