Focus On The Deal & The Details with Attorney Bob Witcher at Atlanta REIA South
Posted on June 12, 2018 by
Wed, June 13th @ 6PM in College Park, GA
$15 CASH cover charge for everyone who attends
which includes a light meal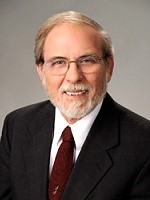 We are pleased to announce that Attorney Robert "Bob" Witcher will be our special guest speaker this month at our Atlanta REIA South monthly meeting in College Park.
Bob will be teaching us about understanding the details that can make you money vs. details that can cost you money. As an real estate attorney, Bob has just about seen it all. He knows the ins and outs of what it takes to make a successful real estate transaction happen. Even the most seasoned investor can get comfortable with real estate transactions and may get sloppy with the details from time to time, which can in turn hurt your wallet.
Would you rather learn from others mistakes instead of making them yourself and collecting smaller cheques? Bob will share with us some obvious, avoidable mistakes that he has seen made by newer and experienced investors alike. If you would be more precise with the details Bob will show you, you can walk away from the closing table with LARGER cheques.
At this event you will learn:
Details that can delay or derail a closing
Why you should read the schedules in the title policy
Common mistakes that can cost you dearly
What happens to a tenant in foreclosure
How a good attorney can protect your interests and make you more money
And Much Much More!!
RSVP Now and join us this Wednesday at the Atlanta REIA South/Multi-Family Real Estate Meeting at 6PM on Wed, June 13th at Club E at 3707 Main St. in College Park. Bob is a seasoned attorney with a long standing client base of investors and private lenders. Over the years, Bob has represented clients in a wide variety of situations regarding investors. His presentation will draw from his real world experiences working with investors on a daily basis.
There will be lots of learning and lots of networking. Bring
your deals and your haves, wants and needs to the event.
The Atlanta REIA South monthly meeting, led by Reggie Jackson and Gordon Catts, is held on the 2nd Wednesday of each month at 6PM at Club E Atlanta located at 3707 Main Street, College Park, GA.
The Multi Family Investing Focus Group Meeting, led by Carla Gamper and Gordon Catts now meets on the 2nd Wednesday of each month at 6PM at Club E Atlanta located at 3707 Main Street, College Park, GA.