Flipping Atlanta with Peter Pasternack on April 12, 2018
Posted on April 10, 2018 by
Thur, April 12th @ 6:00PM – Dunwoody, GA

Admission is $5 for Atlanta REIA Members with membership card, $10 for Not-Yet-Members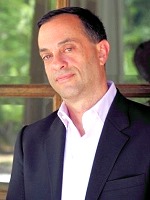 Atlanta REIA is very excited to partner up with Flipping Atlanta to bring you this new educational and networking experience. Flipping Atlanta is the local networking chapter for Flipping America, a nationally syndicated radio show about real estate investing. The show originates in Atlanta, Georgia and the program host, Roger Blankenship is often on-hand to lead the group.
Flipping Atlanta meets on the 2nd Thursday of every month at 6PM at Roam Perimeter Center located at 1151 Hammond Dr NE #240 in Dunwoody, GA on the 2nd floor of the Perimeter Expo Shopping Center which is just across the street from Perimeter Mall.
Each month hear a presentation from an industry leader. Occasionally the
presentation is recorded for inclusion on the broadcast and attendees become part of the the live studio audience.
This month, hear Peter Pasternack's story, how he got into real estate, what he's up to today, and ask him your real estate questions.
As fun as it is, the show isn't the entire program. Bring your deals and be prepared to share. Cash buyers will be in the room. Select vendors will be on hand with products and services to help you. Whether you are brand new, curious, or an experienced investor, there will be something here for you.
Everything about Flipping Atlanta revolves around this one key networking question: "How can we help you grow your business?"
Meeting Agenda (subject to change)
5:30PM: Flipping Atlanta Mentoring Program Training (PRIVATE)
6:00PM: Networking Begins in the "Garage" (Large Room)
7:00PM: Program Begins
8:30PM: Program Ends
RSVP NOW!! Atlanta REIA Members, remember to bring your membership card, business cards, wholesale deals and flyers!