An Evening with the Godfather of Wholesaling at Flipping Atlanta
Posted on January 31, 2018 by
Thu, February 8th @ 6:00PM – Dunwoody, GA
NEW MONTHLY EVENT!
Admission is $5 for Atlanta REIA Members with membership card, $10 for Not-Yet-Members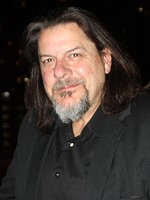 Atlanta REIA is very excited to partner up with Flipping America to bring you Flipping Atlanta, an ALL NEW educational and networking experience hosted by Roger Blankenship of Flipping America.
Flipping Atlanta meets on the 2nd Thursday of every month at 6PM at Roam Perimeter Center located at 1151 Hammond Dr NE #240 in Dunwoody, GA on the 2nd floor of the Perimeter Expo Shopping Center which is just across the street from Perimeter Mall.
Flipping Atlanta is about your needs… deal flow, funding, contractors, resources, challenges, information, technology, and application. Each month hear a presentation from an industry leader. Occasionally the presentation is recorded for inclusion on the broadcast and attendees become part of the the live studio audience.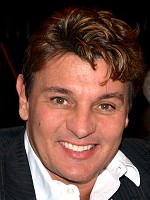 This month at Flipping Atlanta on Thursday, February 8th, at 6PM, Roger Blankenship will be here to lead the group and interview Mike Cherwenka, "The Godfather Of Wholesaling", for the Flipping America Radio Show. Mike has been flipping houses since 1996 and has done more than 2100 deals! He specializes in wholesaling and fixing and "flipping in the hood". He will tell you how he got started, what he's doing now, and how he can help you grow your business (think deals – lots of them!)
Hey Fix and Flip Buyers, do you have enough deals coming in? Have you ever considered remote flipping? Wholesalers – are you finding enough deals, meeting enough buyers? Realtors, would you like a steady supply of repeat business? There's something here for everyone in the real estate business. Lenders, contractors, wholesalers, trainers, vendors and others are present with a wide range of products and services. Light refreshments are served at the meeting.
Meeting Agenda (subject to change)
5:30PM: Flipping Atlanta Mentoring Program Training( PRIVATE)
6:00PM: Networking Begins in the "Garage" (Large Room)
7:00PM: Program Begins
8:30PM: Program Ends
RSVP NOW!! Atlanta REIA Members, remember to bring your membership card, business cards, wholesale deals and flyers!
Flipping Atlanta is the local networking chapter for Flipping America, a nationally syndicated radio show about real estate investing. The show originates in Atlanta, Georgia and the program host, Roger Blankenship is often on-hand to lead the group.