EPIC Meets on June 20, 2017 in Peachtree City, GA
Posted on June 15, 2017 by
Tue, June 20th @ 6:00PM – Peachtree City, GA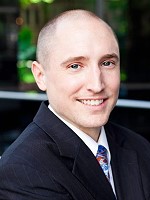 EPIC is proud to present Attorney James Clifton, founding member of the Clifton Law Firm LLC, to present to you, how to structure your real estate legacy. Join us this Tuesday, June 20th at 6:00PM (3rd Tuesday) at the Flat Creek Country Club located at 100 Flat Creek Rd, Peachtree City, GA, where James will show you how to keep legal, tax and insurance threats from disturbing what you have strived to build. There is no charge for Atlanta REIA Members and currently no charge for not-yet members as well.
Some of what James will share with you:
How to Plan For Ownership
What are Legal Entities, Trusts, Corporations, LLCs and Partnerships
How to Use Them and Choose Them
What are Law and Tax Requirements for Properties
How to Comply with Issues for Protection
And more including answers to all your questions!
Come Out on Tuesday, June 20th and every 3rd Tuesday of Each Month. You are sure to meet some great individuals and make lasting connections that will help propel your business in the right direction. We look forward to seeing you there!
Meeting Agenda*
6:00PM: Networking, Haves and Wants & Introductions
7:00PM: Information, Upcoming Events & Market Update (Chris & Donna)
7:20PM: Main Presentation with James Clifton
8:30PM: Closing Comments & Last Minute Networking


Atlanta REIA Members & Guests, Please RSVP on Meetup.com