Don't Miss the Atlanta REIA West Meeting Tonight on Determining Property Values
Posted on July 25, 2011 by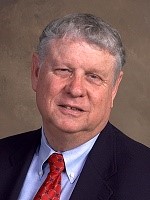 Just a quick reminder to join us at Cherokee Cattle Company TONIGHT at 6:30 for the West Meeting of Atlanta REIA! We are in for a really special treat with our guest speaker Gordon Catts, who has absolutely a wealth of knowledge about the real estate investing business. He has been investing in Atlanta real estate for many, many years, and is a HUGE part of the strong backbone of our ATLANTA REIA. He will speaking on "How to Determine Property Values In Today's Market". Do you count the foreclosures when determining comps? How far back do you go to pull the comps? What services are available out there, both free and paid, that are reliable sources for comps? He'll be answering these questions and more tonight! Think we can learn something from him? I know I'll be there with pen and paper, taking all the notes I can! This is not to be missed! Click here for more details.
Click here if you need directions and the phone number to the Cherokee Cattle Company.
Click here to see more info about the Atlanta REIA West Group.
Be sure to join us for Late Night Networking immediately following the Meeting tonight. We meet in the lounge at the restaurant, and this is where the "Meeting after the Meeting" is–where deals are made and friendships begin!
Lastly, don't forget to bring your deals and haves and wants to the Meeting, where you will have the opportunity to share them with everyone there. It:s always a good idea to bring flyers and business cards with you. See you there!
To Your Success,
Leslie Mathis