Determining Property Values at Atlanta REIA West on July 25, 2011
Posted on July 24, 2011 by
"Determining Property Values in Today's Market" with Gordon Catts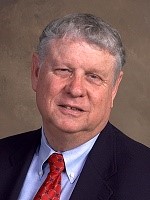 Do you know how to determine accurate property values in today's market? If you are getting ready to buy a property, do you know what it's worth? There seems to be a lot of confusion on what constitutes a "comp" or comparable. With short sales and foreclosed properties making a large impact on current market values, it's critical to know have to evaluate property values so you can avoid paying too much in this buyers' market.
At this month's Atlanta REIA West Meeting on Monday, July 25th at 6:30 PM at the Cherokee Cattle Company located at 2710 Canton Road in Marietta, Gordon Catts will be discussing what constitutes a comp, how to quickly determine a property's value as well as providing valuable resources to help you find comparables. We will be discussing…
What is a comp?
Where can I find Comparable sales information?
What Resources can I find online?
What free information is available?
What Public information is available from Public Records?
What subscription services are available?
What other resources should I be familiar with?
Gordon Catts has a widely diversified real estate background. He has been involved in building, appraisal, title work, and brokerage, as well as training, mentoring and consulting. Gordon has trained thousands of real estate investors nationally, as well as locally in the Greater Atlanta area.