Creative Financing Group Meeting on Wed, June 8th at 6:30 PM
Posted on June 7, 2011 by
How to do "Subject-To" Investing
with Mark Durham & Attorney Bob Witcher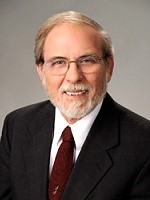 Last month, local real estate expert Don DeRosa introduced our group to "Subject-To" investing. Due to overwhelming demand from our members, this month at our Creative Financing Group meeting on Wednesday, June 8th at 6:30 PM at Champps at 7955 North Point Parkway in Alpharetta, GA (map), subgroup leader and real estate expert Mark Durham and local real estate attorney Robert "Bob" Witcher will discuss in further detail how you can buy houses "subject-to" without qualifying for a loan and with little or no money down. Attorney Witcher will discuss the forms and language you need to use to protect yourself as an investor as well as your seller.
If you don't have good credit or a lot of cash to invest, but want to get in the real estate investing game, you can get started by buying houses without qualifying for a loan or having a lot of cash.
If you're renting and want to own, or if you're tired of your current home and want to move, you can buy a beautiful new home in an nice neighborhood and possibly pay less than you are paying in rent or on your current mortgage, without going to the bank for financing.
This is possible using a very powerful real estate  investing technique known as buying "Subject-To" which is a form of creative financing where you take over a seller's mortgage payments without "assuming" their mortgage nor affecting your credit.
Come join us the Creative Financing Group meeting where Mark & Bob will teach you:
What "Subject-To" investing and why you only need small amounts of cash in these deals
Why someone would give you their house and let you take over their payments
Why the banks won't call the loan due when they find out you've taken over payments
How to negotiate with the seller and answer any of their questions or concerns
How to close a Subject-To transaction and the right forms to use
What to do, and what not to do to avoid future problems
How to avoid making payments if the house sits empty
Answers to all your Subject-To questions
and much, much more!
The Creative Financing Group Meeting is FREE for Atlanta REIA Members with a valid Atlanta REIA Membership Card and $5.00 for non-members and guests.