Learn to Wholesale Cheap Government Houses at BIG on April 17, 2017
Posted on April 17, 2017 by
Mon, Apr 17th @ 6:30 PM – Hudson Grille, Sandy Springs, GA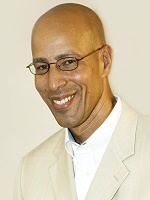 Join us at the Beginning Investors Group on Monday, April 17th at 6:30PM at the Hudson Grille located at 6317 Roswell Rd in Sandy Springs, GA, with Mark Jackson and discover the "Secret" to getting all you ever wanted out of life via real estate investing.
Mark has been buying Government Houses for over a decade. At BIG, Mark will be revealing the "3 Success Tips" to make Huge Profits on Government Houses each and every time.
If you have ever wanted to:
Be rid of your J.O.B.
Have more Time to enjoy Life
Put Way More Money in the Bank
Take that Dream Vacation
…then this is you ideal chance to break out of the rat race!
There are some amazing changes taking place in real estate right now and MJ is going to reveal each of them on Monday, April 17th.
If you want more out of life this year, this is the perfect time to get started before you get too busy chasing somebody else's dream. Start achieving your dreams right now!



Atlanta REIA Members Please RSVP on Meetup.com

The Beginning Investors Group (BIG) is an educational and networking group for new investors who are just getting started in real estate investing as well as "new again" real estate investors who've taken a few years off and are looking to get back in the game.
As always, Atlanta REIA Member can attend the meeting at no charge and not-yet-members can RSVP Online for $15 or pay $20 at the door.