Learn All About Virtual Wholesaling with Jeffrey Richman at BIG on October 16, 2017
Posted on October 10, 2017 by
Mon, Oct 16th @ 6:30 PM – Hudson Grille, Sandy Springs, GA
How To Wholesale Virtually
with Jeffrey Richman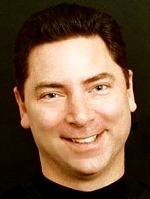 You may ask, "What is Virtual Wholesaling"? It is when you buy and sell properties at wholesale prices, often sight unseen, from long-distances using computers, tablets, smart phones, online references along with local help when you can get it. On Monday, October 16th at 6:30PM at the Beginning Investors Group in Sandy Springs, we will have as our special guest speaker, Jeffrey Richman, from Charlotte, North Carolina, who will show you the in's and out's of Virtual Wholesaling!
The big advantage of Virtual Wholesaling is that the investor can spread their efforts across multile markets, which can maximize their potential return on investment, especially if they are operating in a hot, crowded market area.
Jeffrey Will Show You:
Why not to limit yourself to just your own local market
The tools necessary for success
How to utilize technology
Answers to your questions and much more!



Atlanta REIA Members Please RSVP on Meetup.com

The Beginning Investors Group (BIG) is an educational and networking group for new investors who are just getting started in real estate investing as well as "new again" real estate investors who've taken a few years off and are looking to get back in the game.
BIG is hosted by Dustin Griffin who will be bringing in local and national real estate experts to teach new investors how to survive and thrive in our ever changing economy and real estate market.The entire purpose of the group is to help new investors get their first deal and help new again investors get their next deal.
This is a "dinner" group and we kindly request that you buy dinner and/or drinks since the Hudson Grille allows us to meet there. There will be lots of learning and lots of networking. Bring your deals and your haves, wants and needs to the meeting for discussion.
As always, Atlanta REIA Member can attend the meeting at no charge and not-yet-members can RSVP Online for $15 or pay $20 at the door.