Learn the Steps to Successfully Managing Repairs & Renovations! with Ramon Tookes at BIG on June 17, 2019
Posted on May 30, 2019 by
Mon, June 17th @ 6:30 PM – Hudson Grille, Sandy Springs, GA

No Fear, Just Fix! Learn the Steps to Successfully Managing Repairs & Renovations!
with Ramon Tookes
Join us at the Beginning Investors Group (BIG) on Monday, June 17th at 6:30PM at the Hudson Grille in Sandy Springs located at 6317 Roswell Rd in Sandy Springs with Ramon Tookes on "Learning the Steps to Successfully Managing Repairs & Renovations!"
One common source of angst among new real estate investors is dealing with contractors and fear of the actual flip! The two most common methods are to 1) hire a General Contractor or 2) manage your own rehabs. Another 3rd viable alternative is to hire a Project Manager to be your eyes and ears for your rehab.
No matter what method you choose, every single rehab requires some level of day-to-day management. But once you define and develop a system that works for you, the fear will dissipate and you will feel confident with this highly profitable investment strategy.
Come join seasoned 24+ year investor, author, coach and wealth builder, Ramon Tookes at the Beginning Investors Group and learn how to:
Interview and hire a General Contractor (GC) and sub-contractors
Manage the schedule
Manage the budget
Find and negotiate bids
Maintain Quality of the Rehab
Procure Materials
Answers to Your Questions and More!
If you want to eliminate your fears fo rehabbing and working with contractors, you definitely do not want to miss this exciting presentation with Ramon Tookes at the Beginning Investors Group Meeting. Take Action and RSVP Now!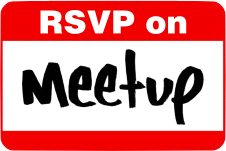 The Beginning Investors Group (BIG) is an educational and networking group for new investors who are just getting started in real estate investing as well as "new again" real estate investors who've taken a few years off and are looking to get back in the game.

BIG is hosted by Dustin Griffin who will be bringing in local and national real estate experts to teach new investors how to survive and thrive in our ever changing economy and real estate market.The entire purpose of the group is to help new investors get their first deal and help new again investors get their next deal.
This is a "dinner" group and we kindly request that you buy dinner and/or drinks since the Hudson Grille allows us to meet there. There will be lots of learning and lots of networking. Bring your deals and your haves, wants and needs to the meeting for discussion.
As always, Atlanta REIA Member can attend the meeting at no charge and not-yet-members can RSVP Online for $15 or pay $20 at the door.
Beginning Investors Group Diamond Sponsors
BIG Diamond Sponsors

American IRA – The American IRA mission is to provide the highest level of customer service in the self-directed retirement industry.
Read More>>

Secured Investment Lending – A licensed direct mortgage lender specializing in non-traditional hard money loans for non-owner occupied buy/fix sell properties or rental properties throughout the GA and FL. Read More>>

Fynanc – We study the giants of finance, the history of money, the financial system, and the inner workings of financial institutions. We look for the 1% of the strategies that pass our tests and work for you. We then document them for you to use.

New Western Acquisitions – A full service Real Estate Brokerage that specializes in helping investors in acquiring inventory, securing contractors and lenders, as well as aiding in the liquidation of these assets. Read More>>