Learn How to Get the Hottest Leads in Today's Market at BIG on August 20, 2018
Posted on August 14, 2018 by
August 20, 2018 Beginning Investors Group Replay
Mon, August 20th @ 6:30 PM – Hudson Grille, Sandy Springs, GA

Learn About the Hottest Leads in Today's Market & How You Could Be Getting Them!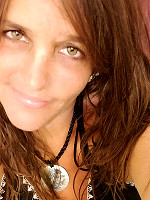 Join us at the Beginning Investors Group (BIG) on Monday, August 20th at 6:30PM at the Hudson Grille in Sandy Springs located at 6317 Roswell Rd in Sandy Springs where our special guest speaker will be Tangie Cousins, the Hot Lead Chick.
Tangie will be teaching us about the "Hottest Leads in Today's Market" and her Unique Marketing Strategies for targeting these hot leads.
She will be teaching you a lot of different marketing techniques and strategies such as… 1) How to write your letter if you are an Investor verses a Realtor. 2) How often you should mail and how many times. 3) What to say and what not to say in your letter and more.
Tangie will teaching you about…
The 5 hottest leads with the most equity
Consistency in marketing
How to write your letter
The Do's and Don'ts of Marketing
Reasons why you should invest in today's market
Answers to your questions and much more!
If you want more HOT LEADS, don't miss this month's Beginning Investors Group! Be sure to RSVP NOW and get Tangie's COMPLIMENTARY MARKETING LETTERS just for attending the meeting!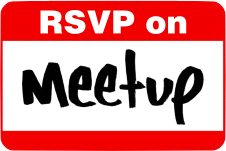 The Beginning Investors Group (BIG) is an educational and networking group for new investors who are just getting started in real estate investing as well as "new again" real estate investors who've taken a few years off and are looking to get back in the game.
BIG is hosted by Dustin Griffin who will be bringing in local and national real estate experts to teach new investors how to survive and thrive in our ever changing economy and real estate market.The entire purpose of the group is to help new investors get their first deal and help new again investors get their next deal.
This is a "dinner" group and we kindly request that you buy dinner and/or drinks since the Hudson Grille allows us to meet there. There will be lots of learning and lots of networking. Bring your deals and your haves, wants and needs to the meeting for discussion.
As always, Atlanta REIA Member can attend the meeting at no charge and not-yet-members can RSVP Online for $15 or pay $20 at the door.
Door Prizes & Giveaways!*
All members who check in and attend the Atlanta REIA BIG Meeting will be entered into a drawing for a chance to win miscellaneous items that vary from meeting to meeting each month. *You must be present and in the room during the drawing to win. Door prizes and giveaways can change at any time for any reason. Non-Members and Vendors are not eligible to win.
Beginning Investors Group Diamond Sponsors
BIG Diamond Sponsors

American IRA – The American IRA mission is to provide the highest level of customer service in the self-directed retirement industry.
Read More>>

Secured Investment Lending – A licensed direct mortgage lender specializing in non-traditional hard money loans for non-owner occupied buy/fix sell properties or rental properties throughout the GA and FL. Read More>>

Fynanc – We study the giants of finance, the history of money, the financial system, and the inner workings of financial institutions. We look for the 1% of the strategies that pass our tests and work for you. We then document them for you to use.