Learn to Do Your Due Diligence Before You Buy at BIG on November 21, 2016
Posted on November 14, 2016 by
Mon, Nov 21st @ 6:30 PM – Hudson Grille, Sandy Springs, GA
How To Do Your Due Diligence Before You Buy
with Frank Iglesias
on Monday, November 21st

The Beginning Investors Group (BIG) is an educational and networking group for new investors who are just getting started in real estate investing as well as "new again" real estate investors who've taken a few years off and are looking to get back in the game.
Each month we bring in local and national real estate experts to teach new investors how to survive and thrive in our ever changing economy and real estate market. The entire purpose of this group is to help new investors get their first deal and help new again investors get their next deal.
New investors often have a lot of questions when it comes to evaluating a potential deal and doing their due diligence. Questions like… How do I know if a property is a good deal or a dud? Should I do my due diligence before or after I get a property under contract? How do I determine the property's likely value before and after repairs are made? How do I determine how much repairs will cost?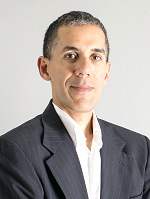 If you would like to get the answers to these questions and more, you definitely don't want to miss our next meeting with Frank Iglesias on Monday, November 21st at 6:30PM at the Hudson Grille located at 6317 Roswell Rd in Sandy Springs, GA. At this meeting, Frank is going to share with you how he evaluates and does his due diligence on all his potential deals.
Frank will cover:
Determining Values
Estimating Repairs
Working with Home Inspectors
Vetting Contractors
Inspecting with Contractors
Assessing comparables
Negotiations
Working with municipalities
Handling HOA's
And much, much more…
If you want to learn more about how to do your necessary due diligence on each and every deal you pursue, be to RSVP NOW and DO NOT MISS THIS EVENT!



Atlanta REIA Members Please RSVP on Meetup.com
RSVP NOW!
This is the one event you can't afford to miss. Seating is limited!
Late Nite Networking After BIG Meeting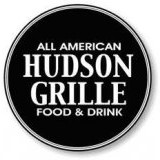 After the conclusion of the Atlanta REIA BIG Meeting (after 9:00PM), we will
be hanging out at the Hudson Grille for Late Nite Networking also known
as the "Meeting After the Meeting". Stick around, have some dessert, a
drink, network and have fun with like-minded investors and real estate
professionals as we hang out late into the night!
Event Agenda*
6:30 PM: Networking, Haves and Wants & Introductions

7:00 PM: Information & Upcoming Events
7:30 PM: Prizes and Giveaways
7:35 PM: Main Presentation with Frank Iglesias
9:05 PM: Closing Comments & Late Nite Networking
*Please Note: Meeting agenda is subject to change.



Atlanta REIA Members Please RSVP on Meetup.com