Learn How to Deal with Wholesalers at BIG on April 16, 2018 with Manesh Hardeo
Posted on April 11, 2018 by
April 16, 2018 Beginning Investors Group Replay
Mon, April 16th @ 6:30 PM – Hudson Grille, Sandy Springs, GA

Dealing with Wholesalers:
An Insider's Perspective
with

Manesh Hardeo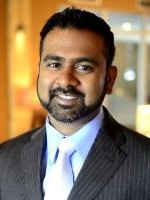 Join us at the Beginning Investors Group (BIG) on Monday, April 16th at 6:30PM at the Hudson Grille in Sandy Springs located at 6317 Roswell Rd in Sandy Springs with our special guest speaker, Manesh Hardeo of NetWorth Realty, a licensed, full-service residential wholesale brokerage that specializes in finding quality wholesale properties and making them available to you.
At BIG, Manesh is going to discuss "Dealing with Wholesalers" when buying or selling from his unique perspective.
Mansesh will cover:
Who are wholesalers?
Why wholesale properties?
How do you deal with wholesalers?
Why do some wholesaler's deals seem so BAD?
How are these wholesalers determining their price, ARV & repairs?
How do we make a positive change?
Things you'll learn:
We'll talk about the history of wholesaling and why it's blown up
The pros and cons to wholesaling
Learn how to analyze a deal from an insider's perspective
How to determine a deal or no deal
Learn how to help wholesalers become better and be an asset for you
Answers to your questions and much more!
If you want to learn more about the in's and out's of Wholesaling from an insider's perspective, RSVP Now and don't miss this month's Beginning Investors Group!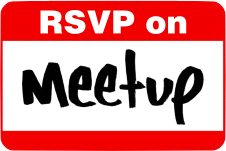 The Beginning Investors Group (BIG) is an educational and networking group for new investors who are just getting started in real estate investing as well as "new again" real estate investors who've taken a few years off and are looking to get back in the game.
BIG is hosted by Dustin Griffin who will be bringing in local and national real estate experts to teach new investors how to survive and thrive in our ever changing economy and real estate market.The entire purpose of the group is to help new investors get their first deal and help new again investors get their next deal.
This is a "dinner" group and we kindly request that you buy dinner and/or drinks since the Hudson Grille allows us to meet there. There will be lots of learning and lots of networking. Bring your deals and your haves, wants and needs to the meeting for discussion.
As always, Atlanta REIA Member can attend the meeting at no charge and not-yet-members can RSVP Online for $15 or pay $20 at the door.
Beginning Investors Group Diamond Sponsors
BIG Diamond Sponsors

American IRA – The American IRA mission is to provide the highest level of customer service in the self-directed retirement industry.
Read More>>

Secured Investment Lending – A licensed direct mortgage lender specializing in non-traditional hard money loans for non-owner occupied buy/fix sell properties or rental properties throughout the GA and FL. Read More>>