Learn All About Creative Deal Structuring at BIG on March 20, 2017
Posted on March 13, 2017 by
Mon, Mar 20th @ 6:30 PM – Hudson Grille, Sandy Springs, GA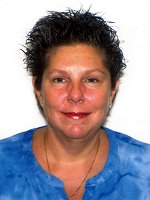 Join us at the Beginning Investors Group on Monday, March 20th at 6:30PM at the Hudson Grille located at 6317 Roswell Rd in Sandy Springs, GA, with Leslie Mathis and learn all about how creative deal structuring can help you generate more profits for your real estate investing business.
When you find a seller with a real estate problem that you can't solve by buying for cash at a discount, Creative Deal Structuring gives you many more tools in your toolbox for you to solve their problem…giving YOU more ways to PROFIT! Leslie will share with you those tools.
You'll learn:
4 Different Deal Structures
What you must get from your motivated sellers to structure deals that will solve their problems
3 Ways You Can Make A Profit Using Creative Deal Structures
And answers to your questions and much more!
Leslie began her real estate career when she found herself broke and living in her parents garage after following the traditional path of "get a degree (she got two), get a job, and live the American Dream" failed her. With no money and no cred, she had to find a way out of her situation. When she was introduced to buying real estate without using her own money or cred, she embraced Creative Deal Structuring with a passion and was able to leave her job shortly thereafter. Leslie has never looked back, using Creative Deal Structuring to build financial freedom for herself. She wants you to know that you can do it too!



Atlanta REIA Members Please RSVP on Meetup.com

The Beginning Investors Group (BIG) is an educational and networking group for new investors who are just getting started in real estate investing as well as "new again" real estate investors who've taken a few years off and are looking to get back in the game.
As always, Atlanta REIA Member can attend the meeting at no charge and not-yet-members can RSVP Online for $15 or pay $20 at the door.