How to Find Your Next Deal at the Beginning Investors Group
Posted on July 17, 2016 by
Mon, July 18th @ 6:30 PM – Hudson Grille, Sandy Springs, GA
Pull Up Your Bootstraps &
Get Started Finding Deals…
No Bull!
with Leslie Mathis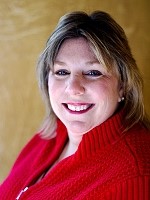 Come join us at BIG on Monday, July 18th at 6:30PM at Hudson Grille located at 6317 Roswell Rd in Sandy Springs, and learn ho to get started finding deal for your real estate investing business with special guest speaker Leslie Mathis.
So you're new to real estate and want to get started on the right track. What do you need to do to make that happen? My name is Leslie Mathis, aka The Ca$h Cowgirl. When I first started my real estate career, I didn't know anything else to do but to find a house through a realtor that needed work, put it under contract, go get a bank loan so I could close on it, then rehab it myself to get it ready to go back on the market for sale. That's exactly what I did, and that first house flip went pretty well. It took about 3 months to complete the process, and we profited around $30,000.



Atlanta REIA Members Please RSVP on Meetup.com
With that first deal, I caught the real estate bug. I was hooked. I was ready to do another fix and flip. Then I quickly realized that those deals aren't always readily on the market for me to just go pick another on up when I got ready to flip another house. I had to find another way to get more properties to buy and sell, and I needed more ways to buy and sell them. I became increasingly curious about what successful real estate investors were doing and how they were doing it. So I started surrounding myself with their influence and knowledge. I didn't realize there was so much more to learn. Back then, I simply didn't know what I didn't know!
What I'm going to share with you this month at BIG is what I did, and continue to do to be successful in my real estate investing business. I invite you to join me on Monday, July 18th at 6:30PM as I share vital information you need to know to kick off your real estate investing. I'll be covering things like:
NO and LOW COST ways to market to get leads
How to tell if a lead is a good deal or not
Where to find the good deals
How to talk with sellers
What to do to position yourself for success
And more!
Marketing for leads and finding deals in real estate isn't so much hard as it is different from conventional thinking. Plan on joining us on Monday, July 18th, bring a friend or family members with you, keep an open mind, and be prepared to take lots of notes. This is one evening you don't want to miss. See you there!
RSVP NOW! Seating is limited!