Get Back to Real Estate Investing Basics at Beginning Investors Group on January 16, 2017
Posted on January 10, 2017 by
Mon, Jan 16th @ 6:30 PM – Hudson Grille, Sandy Springs, GA
Back To The Basics: Real Estate Investing Made Easy
with Ron Dimmock on Mon, Jan 16th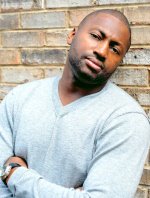 Like all things in life, if you are persistent, you will get it. If you are consistent, you will keep it. Success is the sum of small efforts repeated day in and day out. Will you do what it takes to grow your real estate investing business this year? Now is your chance!
Join us at the Beginning Investors Group on Monday, January 16th at 6:30PM at the Hudson Grille located at 6317 Roswell Rd in Sandy Springs, GA, with Ron Dimmock, as we get back to the basics of real estate investing so you can start the New Year off on the right track.
Ron Dimmock is an Atlanta native who understands hard work. He believes that one should never let where they are in life define who they are, or who they can become. Ron is currently helping new and seasoned investors create long term wealth through Real Estate Investing. His Real Estate experience includes over 40 million dollars in real estate investing projects. In addition, he's partnered with some of the largest builders in the city, and has had the opportunity to work with large investors in joint ventures that have contributed to his experience and success.
At the meeting, Ron will talk about…
Mindset
Goals
Take Action
Build Your Network Outside of Real Estate
Teaming Up with other industry professionals (Agents, contractors and Inspectors)
Meeting New Investors
Retirement Plan
Exit Strategy
Role Play
How to use the Atlanta REIA network to build your networth
And answers to your questions!



Atlanta REIA Members Please RSVP on Meetup.com
Event Agenda*
6:30 PM: Networking, Haves and Wants & Introductions

7:00 PM: Information & Upcoming Events
7:30 PM: Prizes and Giveaways
7:35 PM: Main Presentation with Ron Dimmock
9:05 PM: Closing Comments & Late Nite Networking
*Please Note: Meeting agenda is subject to change.
About the Beginning Investors Group (BIG)

The Beginning Investors Group (BIG) is an educational and networking group for new investors who are just getting started in real estate investing as well as "new again" real estate investors who've taken a few years off and are looking to get back in the game.
Each month we bring in local and national real estate experts to teach new investors how to survive and thrive in our ever changing economy and real estate market. The entire purpose of this group is to help new investors get their first deal and help new again investors get their next deal.
Late Nite Networking After BIG Meeting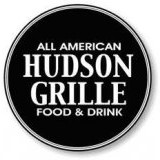 After the conclusion of the Atlanta REIA BIG Meeting (after 9:00PM), we will be hanging out at the Hudson Grille for Late Nite Networking also known as the "Meeting After the Meeting". Stick around, have some dessert, a drink, network and have fun with like-minded investors and real estate professionals as we hang out late into the night!