Bill & Dwan Twyford Teaching at Beginning Investors Group on August 21, 2017
Posted on August 17, 2017 by
Mon, Aug 21st @ 6:30 PM – Hudson Grille, Sandy Springs, GA
Total Solar Eclipse at 2:30PM
Bill & Dwan Twyford at 6:30PM
On How to Survive & Thrive in Today's Competitive Market!
We are very excited to have national real estate experts Bill & Dwan Twyford, The Real Estate Rock Stars, right here in Atlanta. Bill, who started as a paint contractor, turned rehabber, turned flipper, turned Nationwide Real Estate Trainer and his wife Dwan who started as a broke, single mom that had been fired from Denny's. She now heads up "The Investors Edge University" – A company that specializes in training new and seasoned investors in a wide range of real estate investing techniques through live workshops, weekly webinars, a member site, and seminars. Dwan, herself, has flipped over 2,000 deals so she is more than qualified to share her vast knowledge of real estate investing with us on Monday, August 21st at 6:30PM at the Beginning Investors Group in Sandy Springs.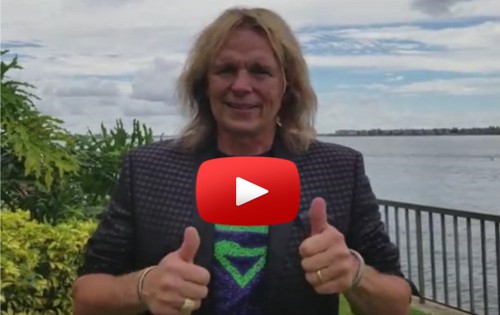 Bill and Dwan are going to share how they've bought and sold over thousands of properties, Notes, Rehabs, Short Sales, and Wholesales and how you can do it, too! This will be a little taste of Bill's and his wife Dwan's upcoming Foreclosure Summit in Atlanta on Saturday & Sunday, August 26th & 27th.
You Will Learn:
How to find Real Estate for pennies on the dollar
How to turn YES'S into huge cash
How to get homeowners to say "yes"
How to get past pre-programed no's in communication
How to build long-term wealth
How to classify the areas you work
And That's Not All…
Make plans to attend the Twyford's presentation after the eclipse on Monday, August 21st to discover the golden nuggets of Secrets of Closing the Deal that Bill and Dwan plan to share. They are flying in all the way from Denver, Colorado to be with our group. It is an honor and a privilege for us to have speakers of the Twyford's caliber so please RSVP today, let's give them a great group, full of tons of energy, and make them feel welcome at the Beginning Investors Group.
And you can look directly at Bill & Dwan without going blind!
The Beginning Investors Group (BIG) is an educational and networking group for new investors who are just getting started in real estate investing as well as "new again" real estate investors who've taken a few years off and are looking to get back in the game.
BIG is hosted by Dustin Griffin who will be bringing in local and national real estate experts to teach new investors how to survive and thrive in our ever changing economy and real estate market.The entire purpose of the group is to help new investors get their first deal and help new again investors get their next deal.
This is a "dinner" group and we kindly request that you buy dinner and/or drinks since the Hudson Grille allows us to meet there. There will be lots of learning and lots of networking. Bring your deals and your haves, wants and needs to the meeting for discussion.
As always, Atlanta REIA Member can attend the meeting at no charge and not-yet-members can RSVP Online for $15 or pay $20 at the door.