Beginning Investors Group with Sharoney Rubinstein on 7 Perfect Lies That Keep You From Playing Your Top Game
Posted on April 6, 2019 by
Mon, April 15th @ 6:30 PM – Hudson Grille, Sandy Springs, GA

Seven "Perfect" Lies
That Keep You From
Playing Your Top Game!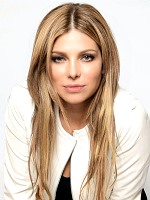 Join us at the Beginning Investors Group (BIG) on Monday, April 15th at 6:30PM at the Hudson Grille in Sandy Springs located at 6317 Roswell Rd in Sandy Springs with Sharon "Sharoney" Rubinstein on the Seven "Perfect" Lies we often tell ourselves that keep us from playing our top game in real estate and in life.
Everyone talks about potential. It's easy to talk. It's just "hot air" as Sharoney calls it, BUT do you ever listen? Not to others talk, no, she doesn't mean that… Do you EVER listen to your own BS?! Do you ever stop to listen to the words that come out of your own mouth? That's exactly what Sharoney will ask you in her talk – "Seven 'Perfect' Lies".
A few words from Sharoney about her talk at BIG…
What are those Seven "Perfect" Lies that you keep telling yourself that keep you from playing your top game? Because you see, that's what we do, ALL OF US. We tell ourselves perfect lies that make us stay put, feeling "there is no choice" and so life goes on. Nothing BIG happens.
You keep doing life with minor changes, minor growth and you tell yourself: "It's good, it's OK", but is it? Really?
Let me ask you something, would you be OK listening to your kids lying to you every day? Your parents? Your wife? Your boyfriend? Would you be OK with your boss lying to you every day? No?! Then why are you OK with lying to yourself EACH AND EVERY DAY? WHY?!
If you feel a little uncomfortable now, that's good. Some part of you knows that you are reaching the end of your rope. Enough. Yes, ENOUGH!
I'm Sharoney Rubinstein and I am a life mentor, a bestselling author, entrepreneur and real estate investor. My talk at the Beginning Investors Group will shed a huge light on those PERFECT lies and make you see what truth needs to be said for you to start playing your TOP NOTCH GAME!
In this special presentation, we will see the 7 most common lies we talk ourselves into and HOW sneakily we actually do it (it will blow your mind!) and why are those lies so common to most humans.
We will also learn how to catch ourselves from getting "fake reassurance" from our friends and family who often just tell us what we want to hear. We need to "catch" ourselves while we do it.
"Baby, it's not going to be so bad if I eat this cake now…. I mean I did work out yesterday and this morning, right?"

"Yes, it's not that bad…"
Do you ever do that? Ask for "fake reassurance" while you know they will give it to you. You also know the very next moment that you should not even have asked.
Does it happen in business? Yes, all the time. We tell ourselves lies and then look for people who will support those lies.
I will teach you a simple, yet very clever trick to use when you feel you are sabotaging your way up.
We all have patterns, but do we know them? Are we aware how predictable we are? And if we could, what's to prevent us from repeating those patterns again and again?
Let's start by getting to the BIG Event on Monday, April 15th at 5PM at the Hudson Grille in Sandy Springs. Or you already have a good "lie" as to why you don't really need to be there? ;)
If you aren't getting everything you want out of real estate and life and you think it might be YOU getting in your own way, be sure to catch this special edition of the Beginning Investors Group with Mentor Sharoney and learn now to stop the lies and play your top game! RSVP NOW!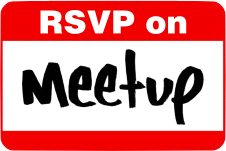 The Beginning Investors Group (BIG) is an educational and networking group for new investors who are just getting started in real estate investing as well as "new again" real estate investors who've taken a few years off and are looking to get back in the game.

BIG is hosted by Dustin Griffin who will be bringing in local and national real estate experts to teach new investors how to survive and thrive in our ever changing economy and real estate market.The entire purpose of the group is to help new investors get their first deal and help new again investors get their next deal.
This is a "dinner" group and we kindly request that you buy dinner and/or drinks since the Hudson Grille allows us to meet there. There will be lots of learning and lots of networking. Bring your deals and your haves, wants and needs to the meeting for discussion.
As always, Atlanta REIA Member can attend the meeting at no charge and not-yet-members can RSVP Online for $15 or pay $20 at the door.
Beginning Investors Group Diamond Sponsors
BIG Diamond Sponsors

American IRA – The American IRA mission is to provide the highest level of customer service in the self-directed retirement industry.
Read More>>

Secured Investment Lending – A licensed direct mortgage lender specializing in non-traditional hard money loans for non-owner occupied buy/fix sell properties or rental properties throughout the GA and FL. Read More>>

Fynanc – We study the giants of finance, the history of money, the financial system, and the inner workings of financial institutions. We look for the 1% of the strategies that pass our tests and work for you. We then document them for you to use.

New Western Acquisitions – A full service Real Estate Brokerage that specializes in helping investors in acquiring inventory, securing contractors and lenders, as well as aiding in the liquidation of these assets. Read More>>