Beginning Investors Group with Scott Ulmer & Mike Mathe on September 17, 2018
Posted on September 7, 2018 by
Mon, Sept 17th @ 6:30 PM – Hudson Grille, Sandy Springs, GA

How to Generate Consistent Paydays in Today's Real Estate Market Without Risking Any Cash or Credit!
with

Scott Ulmer

&

Mike Mathe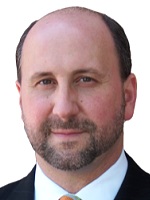 Join us at the Beginning Investors Group (BIG) on Monday, September 17th at 6:30PM at the Hudson Grille in Sandy Springs located at 6317 Roswell Rd in Sandy Springs where our special guest speakers will be, Scott Ulmer and Michael Mathe, who are going to show you how you can Master Executive Lease Purchases to make a minimum of $10,000-$25,000 plus on every deal you do using their strategies!
You may think you know about creative financing investment strategies, but you will be blown away by the systems, processes, scripts and essential details that make up this highly profitable investment strategy. And it's worth repeating that these deals average $10,000 – $25,000 each without using any of your own money or credit!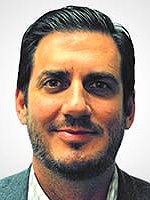 As a special bonus, Scott is going to reveal a secret that not many real estate investors know or understand, but he will be unveiling his Triple YOUR Flip strategy. When you see the math on these deals you will be shocked. Scott will explain exactly how his terms back-end system can add two, three and in some cases four-times the profit margin to your traditional flip.
At this meeting, you will learn:
How to find and qualify leads and put sellers under contract using their one-of-a-kind script and approach.
How to overcome common seller objections and rebuttals.
Real deal examples, walking you through from A to Z, from contract to close.
Examples of the fool-proof and high-response marketing techniques we use every day, and how to handle the massive response.
How you can implement this system and triple your current flip profits.
How They Earn a Minimum Of $10,000 Per Deal and How You Can Too!
Answers to your questions and much more!
You won't want to miss the secrets to developing immediate and consistent cash flow in this new challenging real estate environment. We are looking forward to seeing you at the meeting! RSVP Now!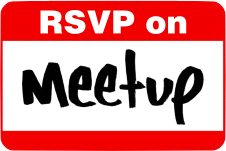 The Beginning Investors Group (BIG) is an educational and networking group for new investors who are just getting started in real estate investing as well as "new again" real estate investors who've taken a few years off and are looking to get back in the game.
BIG is hosted by Dustin Griffin who will be bringing in local and national real estate experts to teach new investors how to survive and thrive in our ever changing economy and real estate market.The entire purpose of the group is to help new investors get their first deal and help new again investors get their next deal.
This is a "dinner" group and we kindly request that you buy dinner and/or drinks since the Hudson Grille allows us to meet there. There will be lots of learning and lots of networking. Bring your deals and your haves, wants and needs to the meeting for discussion.
As always, Atlanta REIA Member can attend the meeting at no charge and not-yet-members can RSVP Online for $15 or pay $20 at the door.
Beginning Investors Group Diamond Sponsors
BIG Diamond Sponsors

American IRA – The American IRA mission is to provide the highest level of customer service in the self-directed retirement industry.
Read More>>

Secured Investment Lending – A licensed direct mortgage lender specializing in non-traditional hard money loans for non-owner occupied buy/fix sell properties or rental properties throughout the GA and FL. Read More>>

Fynanc – We study the giants of finance, the history of money, the financial system, and the inner workings of financial institutions. We look for the 1% of the strategies that pass our tests and work for you. We then document them for you to use.