Beginning Investors Group on "Building Your Flip Team for the NFL = New Flip League" with Ron Dimmock
Posted on May 15, 2019 by
Mon, May 20th @ 6:30 PM – Hudson Grille, Sandy Springs, GA

Building Your Flip Team for the
NFL = New Flip League
with Ron Dimmock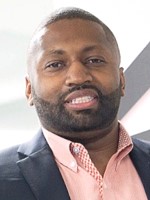 Join us at the Beginning Investors Group (BIG) on Monday, May 20th at 6:30PM at the Hudson Grille in Sandy Springs located at 6317 Roswell Rd in Sandy Springs with Ron Dimmock on "Building Your Flip Team for the NFL… the New Flip League!"
Ron says… "You've probably heard how exciting flipping can be as well as how scary it can be. Flipping is not for everyone, but if done right and connected with a strong network of players, you can win the big game and become the Tom Brady of flipping in your community or surrounding areas.
There is a lot to do before choosing areas of interest or making offers. Flipping is not about one deal or even two deals working. It's about being consistent across the board. Consistency brings lower fees better pricing and more profits on the back end. You must educate and do the work on the front end so that you can win on the back end."
Join Ron at the Beginning investor group and he will teach you…
The first steps you need to take as a new or seasoned investor
The education and funding needed to draft your team of players (contractors, agents, wholesalers, lenders, subcontractors, etc) needed to win in the big flipping game
How to pick and choose your team of contractors, agents, wholesalers, lenders and subcontractors needed to start and possibly trade during the game
What signs to look for during the Game (the Renovation) that you should watch out for
Playing Inside the City vs Outside the City
Determining Realistic Flip Goals for the Year (your Stats)
Answers to all your questions about playing in the New Flip League (NFL) and more!
If you want to build a winning team and map out realistic goals for flipping or buy and hold team for the next 12 months and beyond, you definitely do not want to miss this special Beginning Investors Group Meeting with Ron Dimmock. Take Action and RSVP Now!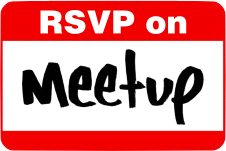 The Beginning Investors Group (BIG) is an educational and networking group for new investors who are just getting started in real estate investing as well as "new again" real estate investors who've taken a few years off and are looking to get back in the game.

BIG is hosted by Dustin Griffin who will be bringing in local and national real estate experts to teach new investors how to survive and thrive in our ever changing economy and real estate market.The entire purpose of the group is to help new investors get their first deal and help new again investors get their next deal.
This is a "dinner" group and we kindly request that you buy dinner and/or drinks since the Hudson Grille allows us to meet there. There will be lots of learning and lots of networking. Bring your deals and your haves, wants and needs to the meeting for discussion.
As always, Atlanta REIA Member can attend the meeting at no charge and not-yet-members can RSVP Online for $15 or pay $20 at the door.
Beginning Investors Group Diamond Sponsors
BIG Diamond Sponsors

American IRA – The American IRA mission is to provide the highest level of customer service in the self-directed retirement industry.
Read More>>

Secured Investment Lending – A licensed direct mortgage lender specializing in non-traditional hard money loans for non-owner occupied buy/fix sell properties or rental properties throughout the GA and FL. Read More>>

Fynanc – We study the giants of finance, the history of money, the financial system, and the inner workings of financial institutions. We look for the 1% of the strategies that pass our tests and work for you. We then document them for you to use.

New Western Acquisitions – A full service Real Estate Brokerage that specializes in helping investors in acquiring inventory, securing contractors and lenders, as well as aiding in the liquidation of these assets. Read More>>