Beginning Investors Group Meets February 20, 2017 with Roger Blankenship
Posted on February 15, 2017 by
Mon, Feb 20th @ 6:30 PM – Hudson Grille, Sandy Springs, GA
Let's Get This Party Started!
with Roger Blankenship on Mon, Feb 20th at Hudson Grille in Sandy Springs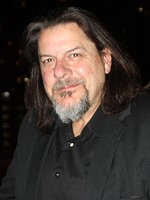 Choose your Strategy, Find the Money, Find a Deal, Get it Done, Repeat.
With hundreds of real estate investors in the Atlanta market, solid investment properties are getting harder and harder to find. But they are there — you just have know where, when, and how often to look for them.
Join us at the Beginning Investors Group on Monday, February 20th at 6:30PM at the Hudson Grille located at 6317 Roswell Rd in Sandy Springs, GA, where Roger Blankenship is going to tell you how you can prosper even in a challenging situation that is the current Atlanta market.
In this talk he is going to reveal secrets he usually only shares with his students and consulting clients. Whatever your situation — whether you have money, a little money, or no money, whether you have training or not, there is an opportunity waiting for you. Everyone's circumstances are different. There's no shame in admitting concerns or fears that have been holding you back.
Roger is going to address them and show you how to conquer them. You'll hear on TV infomercials or radio ads about someone's training or proven system or step by step method. Roger is going to show you that while systems and methods can certainly help you out, they are NOT the key. The key is YOU. The magic is not in the system. The magic is in YOU. And he's going to give YOU both the strategy and the nudge you need.
This is why Roger is going to break it down for you. You'll learn:
How to Select a Strategy that works for you
How to know when the best time is to find great deals on properties.
How to understand the different avenues available to you for real estate investment
Where to go to find the best properties
Steps to start marking money in the next 30 days
And answers to your questions and much more!
You will leave this event knowing what your next step(s) should be. Stop reading, studying, analyzing, and thinking — Get the Party Started!



Atlanta REIA Members Please RSVP on Meetup.com
Event Agenda*
6:30 PM: Networking, Haves and Wants & Introductions

7:00 PM: Information & Upcoming Events
7:30 PM: Prizes and Giveaways
7:35 PM: Main Presentation with Roger Blankenship
9:05 PM: Closing Comments & Late Nite Networking
*Please Note: Meeting agenda is subject to change.
About the Beginning Investors Group (BIG)

The Beginning Investors Group (BIG) is an educational and networking group for new investors who are just getting started in real estate investing as well as "new again" real estate investors who've taken a few years off and are looking to get back in the game.
Each month we bring in local and national real estate experts to teach new investors how to survive and thrive in our ever changing economy and real estate market. The entire purpose of this group is to help new investors get their first deal and help new again investors get their next deal.
Late Nite Networking After BIG Meeting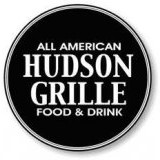 After the conclusion of the Atlanta REIA BIG Meeting (after 9:00PM), we will be hanging out at the Hudson Grille for Late Nite Networking also known as the "Meeting After the Meeting". Stick around, have some dessert, a drink, network and have fun with like-minded investors and real estate professionals as we hang out late into the night!