Beginning Investors Group on Generating Leads on June 19, 2017
Posted on June 15, 2017 by
Mon, June 19th @ 6:30 PM – Hudson Grille, Sandy Springs, GA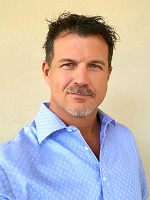 Join us at the Beginning Investors Group on Monday, June 19th at 6:30PM at the Hudson Grille located at 6317 Roswell Rd in Sandy Springs, GA, with Dustin Griffin and Don DeRosa, who will show you about generating motivated leads using low cost and low tech strategies. Please bring examples of your marketing materials such as your business cards, flyers, signs and any other marketing material you would like to share with and/or show the group. If you are going to be a successful investor, you must be a successful marketer! The good news is, generating motivated buyer and seller leads is pretty easy with a little time, effort, creativity and a reasonable monthly marketing budget.
When it comes to making money as a real estate investor, nothing is more important than the ability to generate high-quality buyer and seller leads. After all, if you have no buyers and sellers to talk to, your skills as a savvy real estate investor never come into play. Join us at BIG on Monday June 19th and let Dustin & Don show you how to crank up your marketing!
Dustin & Don will share with you:
What is Marketing vs Guerilla Marketing?
How one can dominate their local market online and offline on a budget
Marketing in 7 Easy Steps
Multiple ways to consistently market your business
5 Rules for REI Marketing
And much much more!
Don't miss out on this great opportunity to rev up your real estate business into high gear generating leads!



Atlanta REIA Members Please RSVP on Meetup.com

The Beginning Investors Group (BIG) is an educational and networking group for new investors who are just getting started in real estate investing as well as "new again" real estate investors who've taken a few years off and are looking to get back in the game.
This is a "dinner" group and we kindly request that you buy dinner and/or drinks since the Hudson Grille allows us to meet there. There will be lots of learning and lots of networking. Bring your deals and your haves, wants and needs to the meeting for discussion.
As always, Atlanta REIA Member can attend the meeting at no charge and not-yet-members can RSVP Online for $15 or pay $20 at the door.