Beginning Investors Group (BIG) Meeting – May 16, 2016
Posted on May 9, 2016 by
Mon, May 16th @ 6:30 PM – Hudson Grille, Sandy Springs, GA
Credit Restoration And How It Really Works!
with William Crowley (AKA "The Credit Man")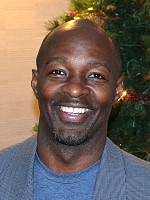 Come join us at BIG on Monday, May 16th at 6:30PM at Hudson Grille located at 6317 Roswell Rd in Sandy Springs, where long time credit restoration expert, William Crowley, will be our special guest speaker.
William is an honorably discharged Marine and the owner of Complete Care Financial Services which has specialized in providing Credit Restoration Assistance to real estate investors, agents and other real estate professionals and their clients since 1999.
After getting fed up with all the misinformation from the Credit Reporting Agencies and all the hype from so called "Credit Repair Companies", William created a powerful, yet simple, proven 4-Step Credit Restoration Formula that you can put to use immediately to start removing negative items from your credit reports or those of your clients.
During his presentation, William will teach how to use the Fair Credit Reporting Act to greatly benefit yourself, your family and your customers by deleting negative entries off their credit report in as little as 30 days. Negatives such as bankruptcies, tax liens, student loans, late payments, collections, repossessions, foreclosures, charge offs and much, much more.

Atlanta REIA Members Please RSVP on Meetup.com
You will learn:
William's 4-Step Credit Restoration Formula
How to delete negatives off your credit report and dramatically increase your credit score for the cost of a postage stamp.
How to get tax liens, student loans, late payments, collections, repossessions, charge-offs and even foreclosures and bankruptcies removed from your credit reports due to the Credit Reporting Agencies' incompetence.
How to use a Cease and Desist Letter to stop harassing calls from Collection Agencies.
How to use the Fair Credit Reporting Act to your advantage.
How to settle accounts with Collection Agencies the right way.
Any much, much more about Credit Restoration…
RSVP NOW and come learn about bettering your credit score, your clients and your tenant/buyers to unleash your investing business. Seating is limited!
Late Nite Networking After BIG Meeting
After the conclusion of the Atlanta REIA BIG Meeting (after 9:00PM), we will be hanging out at the Hudson Grille for Late Nite Networking also known as the "Meeting After the Meeting". Stick around, have some dessert, a drink, network and have fun with like-minded investors and real estate professionals as we hang out late into the night!
Event Agenda*
6:30 PM: Networking, Haves and Wants & Introductions

7:00 PM: Information & Upcoming Events
7:30 PM: Prizes and Giveaways
7:35 PM: Main Presentation with Special Guest Speaker, William Crowley
9:05 PM: Closing Comments & Late Nite Networking
*Please Note: Meeting agenda is subject to change.
About the Beginning Investors Group (BIG)
BIG is an educational and networking special interest group, hosted by Dustin Griffin for new investors who are just getting started in real estate investing as well as "new again" real estate investors who've taken a few years off and are looking to start investing again. The entire purpose of this group is to educate and inspire new investors working on their "first deal" and help new again investors get their "next deal". Please join us on the 3rd Monday of each month at Hudson Grille located at 6317 Roswell Rd in Sandy Springs.

Atlanta REIA Members Please RSVP on Meetup.com