5 Secrets You Need to Know For Growing Your Real Estate Investing Business
Posted on June 16, 2016 by
Mon, June 20th @ 6:30 PM – Hudson Grille, Sandy Springs, GA
5 Secrets You Need to Know For Growing Your Real Estate Investing Business!
with Mark &Anne Lackey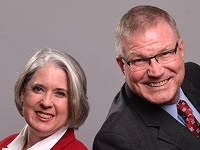 Come join us at BIG on Monday, June 20th at 6:30PM at Hudson Grille located at 6317 Roswell Rd in Sandy Springs, and learn 5 secrets to grow your real estate investing business with special guest speakers Mark and Anne Lackey.
Mark and Anne Lackey will be presenting these secrets and essentials to grow your business no matter how new or mature it is. They will drill down on how they apply these secrets to the multiple businesses they operate and will show you how you should apply them to your business. Knowing and using these concepts when starting a business will help accelerate you to success, and mature businesses can get a boost using them too.



Atlanta REIA Members Please RSVP on Meetup.com
Mark and Anne Lackey are well known around the Atlanta area and across the nation as Real Estate Investors, Authors, Speakers and Educators as well as Realtors. Whether selling a home they just renovated, finding income property for other investors or buying for their own portfolio, Mark and Anne's work, play and life are all about Real Estate.
Late 1999 while working a job in Corporate America, Mark and Anne made the decision to start a real estate investing career and they have never looked back. Their first month in the business, they purchased 4 rental homes and still own all 4 today as high cash flowing rentals.
Today, Mark and Anne control and manage over $3M in passive income producing residential properties, (aka rentals) in their own portfolio, and manage $23M of income producing properties for other investors. Each year they find, fix-up and flip multiple properties for profit and have transacted over $35M in real estate over the past 5 years alone. Together they own and operate Atlanta Housing Source, Growth Asset Management, The REI Resource and Rental Home Atlanta. They do everything together.
RSVP NOW! This is the one event you can't afford to miss. Seating is limited!
Late Nite Networking After BIG Meeting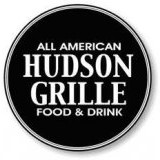 After the conclusion of the Atlanta REIA BIG Meeting (after 9:00PM), we will be hanging out at the Hudson Grille for Late Nite Networking also known as the "Meeting After the Meeting". Stick around, have some dessert, a drink, network and have fun with like-minded investors and real estate professionals as we hang out late into the night!
Event Agenda*
6:30 PM: Networking, Haves and Wants & Introductions

7:00 PM: Information & Upcoming Events
7:30 PM: Prizes and Giveaways
7:35 PM: Main Presentation with Mark & Anne Lackey
9:05 PM: Closing Comments & Late Nite Networking
*Please Note: Meeting agenda is subject to change.
About the Beginning Investors Group (BIG)

BIG is an educational and networking special interest group, hosted by Dustin Griffin for new investors who are just getting started in real estate investing as well as "new again" real estate investors who've taken a few years off and are looking to start investing again. The entire purpose of this group is to educate and inspire new investors working on their "first deal" and help new again investors get their "next deal". Please join us on the 3rd Monday of each month at Hudson Grille located at 6317 Roswell Rd in Sandy Springs.



Atlanta REIA Members Please RSVP on Meetup.com