Why Wholesaling & Why Now with Mr. Tycoon at BIGOnline.com on April 26, 2017
Posted on April 24, 2017 by
Wed, April 26th @ 7PM on GoToWebinar
Why Wholesaling & Why Now
with

Mr. TyCoon

on April 26th @ 7PM on GoToWebinar
No Charge to Attend for Members or Guests
Who Attend Online via GoToWebinar.com!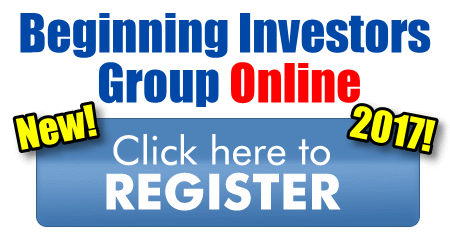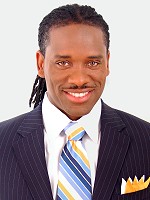 Please be sure to join us at the Beginning Investors Group Online on Wednesday, April 26th at 7:00PM ET with Mr. TyCoon will be teaching our members and guests "Why Wholesaling & Why Now?!.
You've probably hear that wholesaling houses is all about "finding bargain properties and passing them along to bargain hunters at a great price". You've probably also heard that "you make your money in real estate when you buy". At the meeting, Mr. Tycoon is going to show you "when you wholesale houses, you make your money – in cash – before you buy!" He's also going to show you why finding bargain properties is probably the most important skill you can ever possibly learn as a real estate investor.
You'll learn:
What is means to wholesale a house
How wholesaling can be done with very little money, training and absolutely no cred
How to wholesale houses part time and make a full time income
And answers to your questions and much more!
Mr. Tycoon will teach strategies that will enable you to…
Pay off all your debt and past due bills
Start building (or re-building) your retirement account so you never have to work about running out of money during retirement
Quit your job and live your life in freedom
How to get on the fast track to wealth
Wahid Shakur, aka "Mr. Tycoon", is an internationally renowned Motivational Speaker, Personal Development Coach, Investment Real Estate Guru and Entrepreneur of Success. Mr. Tycoon is legendary for his "tough but fair" deal-making and negotiation skills. His bestselling book, "Success Is Not A Secret, It's A System," extracts the lessons he learned on the road to building his successful real estate investment company and personal fortune, and is the "must-have" guidebook to achieving financial and personal success.
Join us on Wednesday April 26th and learn how to get started wholesaling houses or how to take your existing wholesaling business to the next level. You do not want to miss out on this career changing information! We look forward to seeing you at the meeting!
TO ATTEND ONLINE: 7:00PM Start Time. To attend the Beginning Investors Group Online via your PC, smart phone or tablet, Register Here for the Meeting on GoToWebinar.com and you will be emailed login instructions for the event.
Once you get your Webinar Confirmation Email, you can login on about 5-10 minutes prior to the 7PM start time to reserve a spot using your PC, Mac, Tablet or Smart Phone. You can download the GoToWebinar App here on iTunes App Store or the Google Play Store.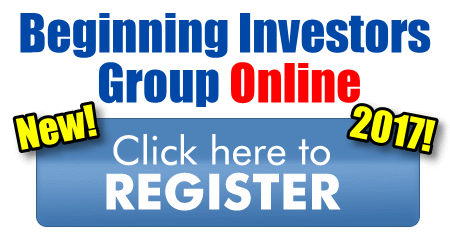 PLEASE NOTE: This is a BRAND NEW Registration Link for 2017. Even if you have registered for BIGO prior to Feb 2017, you must re-register using this NEW Registration Link for 2017 or you won't be able to attend any of the upcoming BIGO webinars.