Learn 6 Secrets to Maximize Profits on Every Deal on July 27, 2016
Posted on July 21, 2016 by
Wed, July 27th @ 7PM on GoToWebinar
6 Secrets Seasoned Investors
Use to Maximize Profits
On Every Deal
with

Larry Harbolt

on July 27th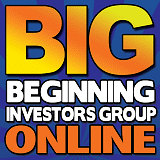 The Beginning Investors Group Online (The "Big O" or BIGO) is an new online educational group that currently meets on the 4th Wednesday at 7PM ET for new investors who are just getting started in real estate investing as well as "new again" real estate investors who've taken a few years off and are looking to get back in the game.
We will be bringing in local and national real estate experts to teach new investors how to survive and thrive in our ever changing economy and real estate market. The entire purpose of this group is to help new investors get their first deal and help new again investors get their next deal.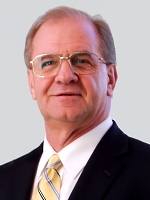 This month, on July 27th at 7PM, Larry Harbolt will be our special guest speaker on how to maximize profits on each and every deal you do. Larry is the nation's leading expert on creative seller financing. He is also an author, mentor, teacher, and full time real estate investor.
Have you ever wondered how successful investors are continually finding and doing profitable deal after deal? Did you ever ask yourself what seasoned investors look for and what they think about before they ever make an offer on any property? Have you ever thought about what makes a good deal and what is missing from the deals that you don't want?
Join us on the webinar and Larry will teach you 6 secrets of how successful investors think through every deal they do and how they structure offers in multiple ways to buy any property. He will also show you why "CASH" isn't always the best solution for every seller and why they may not want All CASH for their property.
Join us on July 27th at 7PM online at GoToWebinar and learn:
The Key Components of Every Successful Real Estate Transaction
What Types of Properties Generate the Most Profit
What Key Questions You MUST Ask Every Seller
How to Overcome Your Fear of Talking to Sellers
And Much, Much More!
New Investors, DO NOT MISS THIS EVENT!
TO ATTEND ONLINE: To attend the Beginning Investors Group Online via your PC, smart phone or tablet, Register Here for the Meeting on GoToWebinar.com and you will be emailed login instructions for the event.
No Charge to Attend for Members or Guests
Who Attend Online via GoToWebinar.com!

Once you get your Webinar Confirmation Email, you can login on about 5-10 minutes prior to the 7PM start time to reserve a spot using your PC, Mac, Tablet or Smart Phone. You can download the GoToWebinar App here on iTunes App Store or the Google Play Store.