How to Talk To Motivated Sellers & Make Deals Happen at BIGO on August 24, 2016
Posted on August 16, 2016 by
Wed, August 24th @ 7PM ET on GoToWebinar.com
How to Talk To Motivated Sellers & Make Deals Happen!
A Live Webinar with Frank Iglesias on August 24th @ 7PM on GoToWebinar.com
No Charge to Attend Online for Members or Guests!
Register @ bigonline.atlantareia.com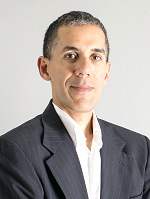 Yes, it's wonderful to have motivated sellers calling you and giving you all of the details about their situation. But do you know what to say to them? Do you know how to control the conversation? Do you know the right questions to ask to reveal their TRUE motivation? Do you know how to make them feel comfortable enough to open up to you and reveal their problems to you in hopes that you will have a solution?
Frank Iglesias will be joining us at BIG Online on Wednesday, August 24th at 7PM ET on GoToWebinar.com to give you some tips and his know-how on what he says to sellers to negotiate and close deals.
You will learn:
The Key Components Of Every Successful Real Estate Transaction
What Types Of Properties Generate The Most Profit
What Key Questions You MUST Ask Every Seller
How To Overcome Your Fear Of Talking To Sellers
And Much, Much More…
Frank Iglesias is one of the Founders and Managing Partners of Working With Houses, LLC, an Atlanta area Real Estate Investment Company that primarily works in the residential renovation industry, repairing and updating properties to bring value back to neighborhoods that have been devalued by the recent housing crisis.
New Investors, DO NOT MISS THIS EVENT! Register now and join us on Wednesday, August 24th at 7:00 PM ET
No Charge to Attend ONLINE for Members or Guests!

About The Beginning Investors Group Online (BIGO)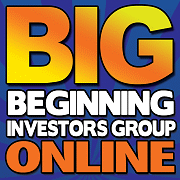 The Beginning Investors Group Online ( The "BIG O" or BIGO) is an new ONLINE educational group for new investors who are just getting started in real estate investing as well as "new again" real estate investors who've taken a few years off and are looking to get back in the game.
We will be bringing in local and national real estate experts to teach new investors how to survive and thrive in our ever changing economy and real estate market. The entire purpose of this group is to help new investors get their first deal and help new again investors get their next deal.
The Beginning Investors Group Online meets on the 4th Wednesday of each month from 7:00 PM ET to 9:00 PM on GoToWebinar. The main presentation will start at 7:00 PM ET and go to approximately 8:30 to 9:00 PM.
Register for BIG Online Now via GoToWebinar.com

Want to be Part of Our Live Studio Audience?
PLEASE NOTE: Even though this is an Online Meeting, we will be having a small, live studio audience at the Atlanta REIA Office in Buford, GA from where the meeting is being hosted and broadcast live. If you wish to participate in person and be a part of our small studio audience at our office, you must RSVP and be sure to show up at 6:30 PM at 1960 Skylar Hill Dr, Suite D in Buford, GA.