Wild Women of Real Estate at Atlanta REIA West on January 30, 2016
Posted on January 23, 2017 by
Mon, January 30th @ 6:30PM Marietta
PLEASE NOTE SPECIAL DATE & TIME
Free for ATL REIA Members, Guests $10 At The Door. This month only we have a 2-for-1 Guest Special!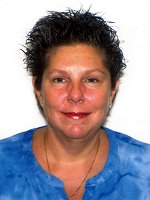 Come join us at the Wild West Real Estate Event at 6:30pm on Monday, January 30th at The Cherokee Cattle Company at 2710 Canton Rd. in Marietta as we host a panel of 3 WOMEN EXPERTS in the field of residential real estate! The experts on the panel are Darlene Coquerel, Carole VanSickle Ellis, and Leslie Mathis. These talented, successful women are excited to meet the crowd and share with you the knowledge they've gained over the years.
This night won't be about theory, folks. Each lady will share with you their unique experience, as well as what it has really taken to for them to become an expert in real estate. You won't want to miss this POWERHOUSE PANEL, so be sure to come early and get a great seat. You'll be surprised at what you hear!
What you will learn:
What unique challenges women face in the real estate business
How women relate with sellers differently than most men, and what you can learn from that to increase the number of deals you close, starting right now!
Specific strengths women bring to the table, and how you can incorporate those strengths into your business to become a profit making machine!
And much more!
Whether you are a woman or a man, there's a lot to learn during this evening! This one promises to be both informative and entertaining. We look forward to seeing your smiling face. Please bring your family and friends and be ready to interact with this very special women's panel. And remember: We LOVE questions– questions enlighten us all! You can ask questions of the panel, and to be sure your question is answered, email it right now to LeslieMathisMEntor@gmail.com. See you there!
Atlanta REIA Members get in at no charge with Membership Card and Guests are just $10 CA$H at the door. Happy New Year! Guests are 2 for 1 admission this month only! See you there!


Atlanta REIA Members Please RSVP on Meetup.com
Atlanta REIA Members get in FREE, and guests are just $10 at the door.
6:30PM: Networking, Food Ordering & introductions
7:00PM: Welcome, Announcements & Upcoming Events
7:25PM: Haves & Wants
7:45PM: Penel Discussion with the Wild Women of Real Estate
9:00PM: Drawings for Prizes & Giveaways
9:05PM: Late Nite Networking
*Please Note: West Meeting agenda is subject to change.
About the Atlanta REIA Wild West Group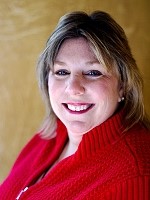 The Atlanta REIA West Monthly Meeting is an Atlanta REIA Subchapter led by Leslie Mathis that is held on the 4th Monday of each month at 6:30 PM at the Cherokee Cattle Company located at 2710 Canton Rd in Marietta. The next meeting will be held on Monday, January 30th at 6:30PM. Atlanta REIA Members can attend for FREE and guests for $10. Show up at 6:30 PM to eat and network before the meeting officially starts at 7:00 PM. Buying your own meal is optional but highly recommended and greatly appreciated since the Cherokee Cattle Company allows us to use their meeting room. There will be lots of learning and lots of networking. Bring your deals and your haves, wants and needs to the event.
See you at the meeting on Monday, January 30th at 6:30PM at the Cherokee Cattle Company located at 2710 Canton Rd in Marietta!
Late Nite Networking After West Meeting
After the conclusion of the Atlanta REIA West meeting (after 9PM), you are encouraged to hang around and join us for Late Nite Networking also held at Cherokee Cattle Company. So please come eat, drink, network and have fun with like-minded investors and real estate professionals as we hang out late into the night!