Learn to Keep More of What Your Earn at Atlanta REIA West with Roger Herring
Posted on November 22, 2019 by
Mon, November 25th @ 6:30PM in Marietta, GA
Structure, Strategy & REI Your Guide To Keeping What You Make
with Roger Herring
Mon, November 25th at 6:30PM
No Charge for Atlanta REIA Members, Guests $10 at the Door.
Real Estate Investors, Buy & Holders, Flippers, Rehabbers, Wholesalers and Air BnB Owners, PAY ATTENTION!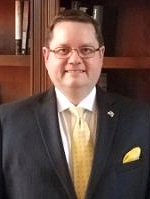 You are giving way too much money to Uncle Sam. If you want to find out how to reduce you tax liability and possibly eliminate it, you need to right now, RSVP on Facebook or Meetup, then join us this month on Monday, November 25th at 6:30PM at The Cherokee Cattle Company located at 2710 Canton Rd in Marietta with Roger Herring. Atlanta REIA West is bringing you a very special guest, the Investors Accountant, Roger T Herring!
Roger says, "Lets face reality, you can make millions of dollars every year and still have ZERO net worth. At the end of the day, it is not about how much you make, it's all about how much you KEEP! I focus on helping clients keep their money through focused and effective tax planning and strategy."
Once you have MADE the money, wouldn't it be great to KEEP IT? At Investors Accounting LLC, we pride ourselves on teaching investors how to make the tax code work for them! What did tax reform change? Just about everything! The biggest tax code change in thirty years means that it is time to update your strategy.
If you want to know:
How The IRS Views The Investor NOW!
How To Best Organize Your Business
Deprecation Strategies for Landlords
1031 Strategies
The New Qualified Business Income Deduction and How To Make It Pay Off BIG
Using Leverage The Right Way
And Many Other Things You May Have Not Considered
RSVP Now and join Roger at the Atlanta REIA West Meeting at 6:30pm on Monday, November 25th at The Cherokee Cattle Company located at 2710 Canton Rd in Marietta and how to keep more of what you earn!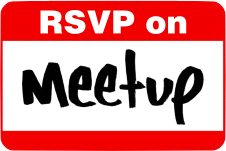 Before our featured presentation, there are numerous opportunities to network with other investors as well as businesses that are geared toward real estate investors. Bring your flyers, business cards, posters. We do have an overhead projector that we can display your flyer to the entire room!
Atlanta REIA Members can attend for no charge and Not-Yet Members for $10.00. Show up at 6:00 PM to eat and network before the meeting officially starts at 7:00 PM. Buying your own meal is optional but highly recommended and greatly appreciated since the Cherokee Cattle Company allows us to use their event room.