Learn to SUPERCHARGE Your Real Estate Investing with Dorsie Boddiford
Posted on September 22, 2017 by
Mon, September 25th @ 6:30PM in Marietta, GA

No Charge for Atlanta REIA Members, Guests $10 at the Door.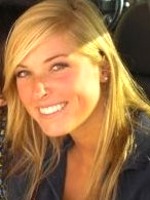 Come learn the valuable vehicles that real estate investors are using to sock away tens of thousands of dollars each year tax-free! Are you tired of focusing your retirement funds on mediocre investments like stocks and bonds? Why not instead invest in what you know—real estate! Learn how to set up a Solo 401k and how to self-direct your retirement savings into real estate investments such as rental properties and notes.
Dorsie has been a full time real estate investor for the past 6 years. While focusing on building her real estate business and investment portfolio, Dorsie discovered that real estate investors have unique opportunities for retirement investing on which we should be cashing in! One of these tools is the Solo 401k where a business owner can contribute up to $54,000 per year. The Solo 401k has a lot of benefits that make it even more attractive than a self-directed IRA… AND you can even have a Solo 401k along with an IRA!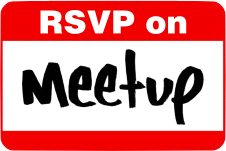 Here is some of what Dorsie will show you:
How to qualify for a Solo 401k
Setting up & using the Solo 401k
Contribution Limits and how to maximize!
Roth vs. Traditional Solo 401k accounts
Planning for the future while saving on taxes now!
PLUS! Dorsie will show you the strategy she uses to generate exceptional returns for her investments both inside and outside her Solo 401k… Wrap Lending!
Get in on the big deals with little dollars. Learn how to become a lender using a small amount of money that will generate large returns! Dorsie will show you multiple real-life examples of Wrap Loans that she has funded that returned her very nice profits. You can use these deal structures as templates to create your own Wrap Loan opportunities and generate returns of up to 10% to 300+% !!!
RSVP NOW! and join us for this Atlanta REIA West Real Estate Event at 6:30pm on Monday, September 25th at The Cherokee Cattle Company at 2710 Canton Rd. in Marietta. Come join us for this fun, informative event. See Y'all There!
Atlanta REIA Members can attend for no charge and Not-Yet Members for $10.00. Show up at 6:30 PM to eat and network before the meeting officially starts at 7:00 PM. Buying your own meal is optional but highly recommended and greatly appreciated since the Cherokee Cattle Company allows us to use their event room.
There will be lots of learning and lots of networking. Bring your Flyers, your deals, haves, wants and needs to the event.